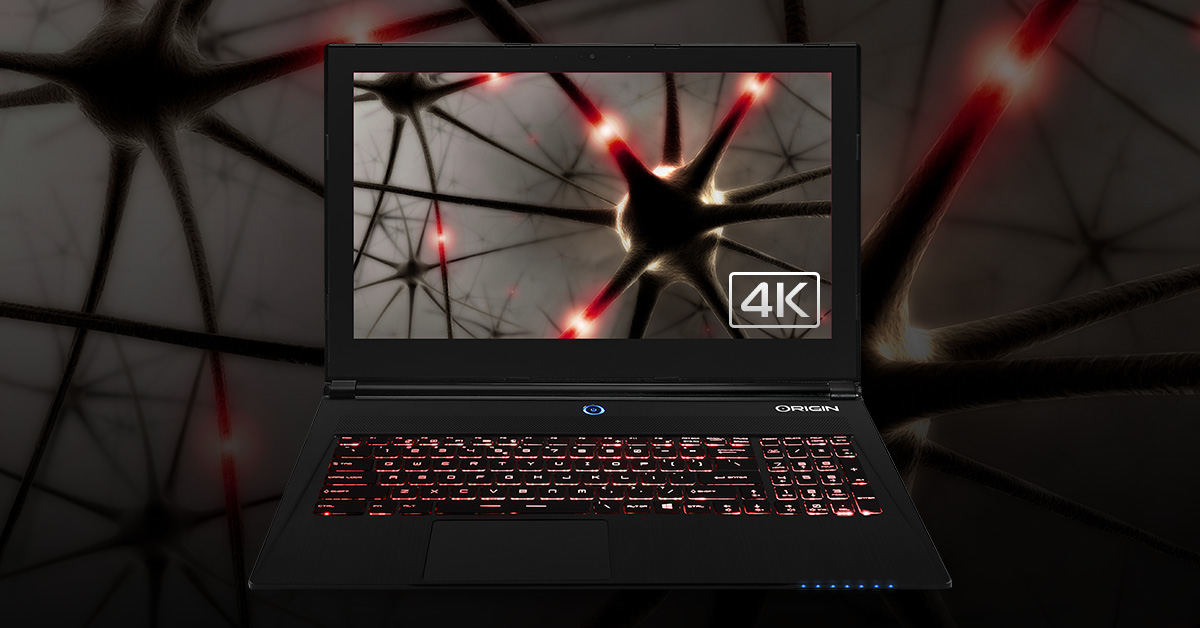 Experience 4K Resolution with the EVO15-S
September 22, 2015 | By Anthony
The majority of PCs come with HD resolution screens that provide sharp details when playing the latest software titles.  You may also have heard of something called 4K, an increasingly prevalent technology often referred to as "Ultra High Definition" (UHD) that's found in high-end televisions and is the next step in display revolution. While 1080p is considered among the highest resolutions and is referred to as "Full HD", 4K is actually four times sharper than a 1080p screen, boasting 3,840 pixels along the horizontal line of the display, and 2,160 pixels vertically compared to the 1,920 x 1,080 provided by a Full HD resolution.
ORIGIN PC's EVO15-S is our gaming laptop that's designed to be thin and lightweight while providing the performance and laptop to run the latest games with ease.  It features the latest Intel i7 processors and a discrete 6GB Geforce GTX 970M by NVIDIA.  The EVO15-S is available with a 15.6" 1080p wide view matte display, or you can upgrade to a glossy 3840 x 2160 UHD IPS display and experience the 4K difference and detail when playing games or even dealing with graphics and photos where every last pixel is critical. Weighing in at only 4.3 lbs and measuring less than inch thick, the EVO15-S is the ultimate thin and light laptop that is perfect for gaming in glorious 4K resolution on the go!
For more information on the ORIGIN PC EVO15-S or our other gaming PCs, contact [email protected] or call us at 1-877-674-4460.  You can also visit our website www.originpc.com to explore our Professional ORIGIN PC workstation desktops.