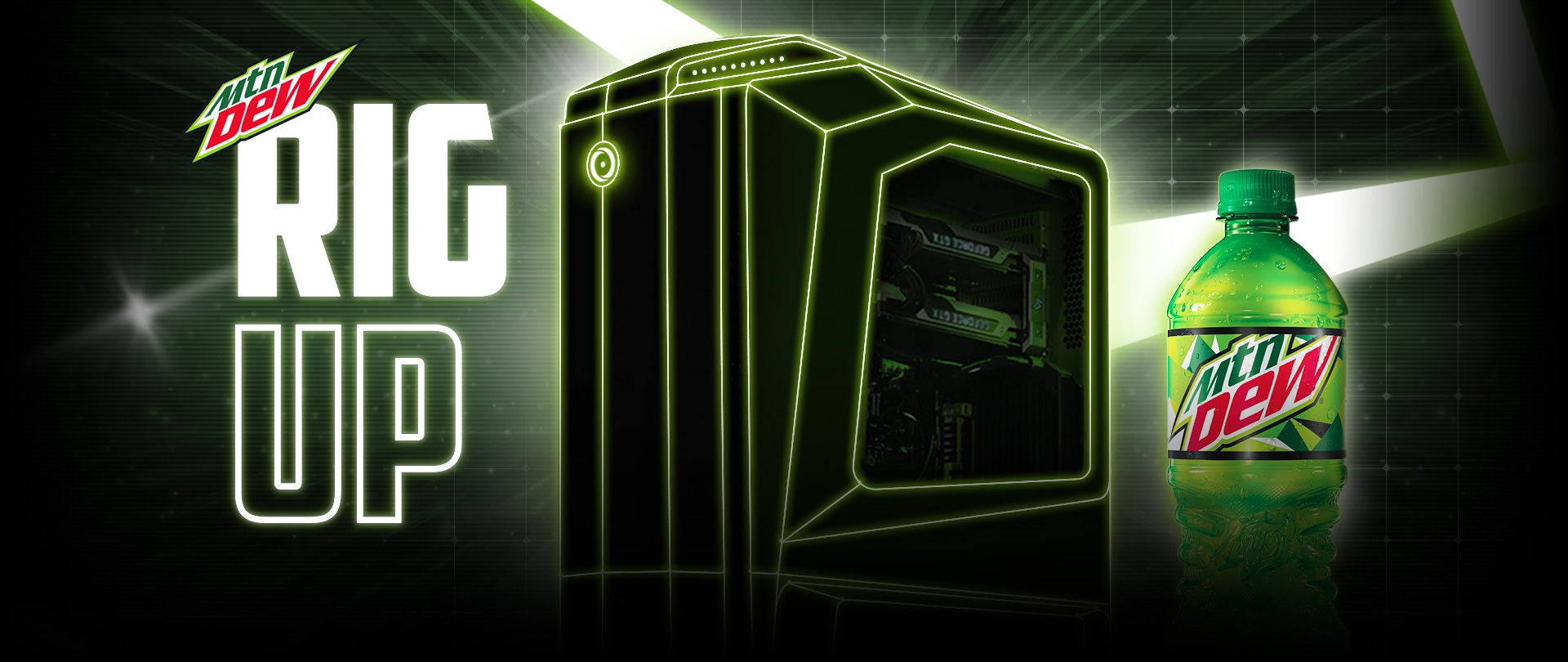 Win an ORIGIN PC with RIG UP!
June 12, 2017 | By Anthony
We're giving you another chance to win some fantastic prizes during the months of June and July! We've joined forces with Mountain Dew to create an awesomely epic community-inspired two-in-one ORIGIN PC! For eight weeks tune in to Mountain Dew's channel on Twitch at 9 PM Eastern or 8 PM Central to check out the RIG UP! episodes. You'll have the opportunity to cast your vote and directly influence the parts that will make it into the epic ORIGIN PC rig! You can enter to win the ORIGIN PC GENESIS, one of our most powerful custom desktopsplus instant prizes when you tune in each week.
Entering RIG UP! is simple. Visit the RIG UP! page on our website, link your Twitch account to the Dew Bot, and then watch the episode airing every Wednesday night on Mountain Dew's Twitch channel or on the ORIGIN PC website. Vote in the live polls and you'll be entered to win the ORIGIN PC GENESIS plus awesome prizes like a Creative Labs Katana Speaker, a NVIDIA GeForce GTX 1080Ti Founders Edition, and much more.
Don't miss the chance to win the custom gaming rig featuring parts voted by on fellow PC gamers! Visit the RIG UP! Powered by Mountain Dew and ORIGIN PC page for the official rules as well as a complete RIG UP! episode schedule and the prizes you'll be able to win. You can learn more about the GENESIS Gaming Desktop and build your own custom gaming PC by clicking here. Good luck!