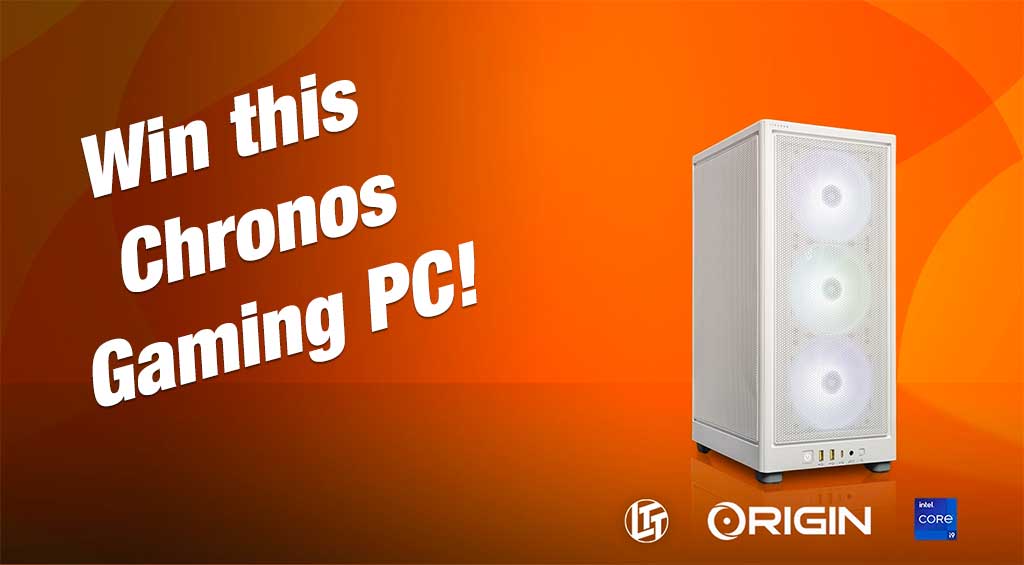 Win an Origin PC Chronos Gaming PC!
April 11, 2023 | By Nestor Suarez
Linus Tech Tips had a challenge.  Fix an Origin PC Chronos Gaming PC and you win it.
Okay, here's the scoop.  We sent them a white Chronos V3 Gaming OC complete with an Intel i9-13900K processor and an RTX 4080 GPU, but we told them they weren't allowed to keep it.
They don't plan to give it back, either.  Instead Linus broke it good and invited their subscriber, Calvin, down to try to fix it. They told him he'd get to keep this beautiful, compact gaming rig IF he could get it in working order in under 2 hours.
Will he succeed? Or will Linus find someone else to take this compact ivory Chronos Gaming PC?  Watch the video below:
We're teaming up with Linus Tech Tips to give away a CHRONOS v3 desktop! Enter for a chance to win some of the strongest hardware in a small-form factor system, like an Intel Core i9-13900K 24-Core Processor, an NVIDIA GeForce RTX 4080 GPU, and more. See our giveaway, or customize your own CHRONOS today.