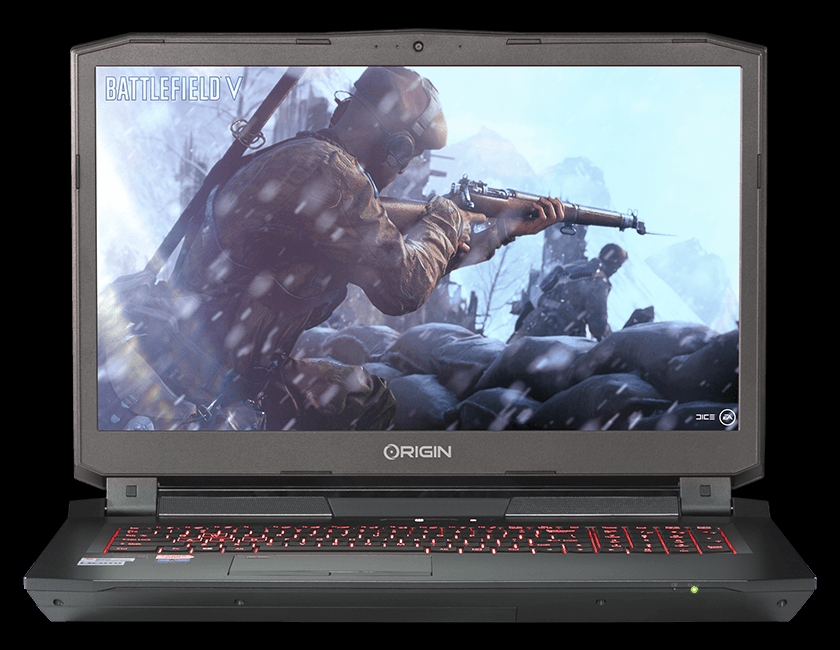 The EON17-X Is "Perfection"
September 17, 2019 | By Anthony
Last week we told you about the Wired post showcasing Origin PC as one of its recommended PCs that can "turn any desk into a battle station." This week, we're shifting the focus over to the video game coverage website Gamepur which recently published a list of the Best Gaming Laptops. The EON17-X Gaming Laptop made the list, which Gamepur called "absolution perfection" while also praising the deep customization both in specs and appearance.
As a desktop replacement, the EON17-X is an ideal solution for home or the dorm. Fire up a session of Gears 5 and crank up the settings thanks to an overclockable NVIDIA GeForce RTX 2080 desktop-class graphics card, a 9th generation Intel Core i9 desktop processor, and either a sharp 17.3″ 1080p 144Hz or 4K G-SYNC display.
Even with its beefy specs and support for up to 64GB of DDR4 RAM, the EON17-X chassis is only 1.5 inches thin which means you can easily slip it into your bag to take with you to and from class. Unleash your creativity on the laptop pane with your favorite color or add a design with an HD UV print or custom paint.
If you would like more information on a workstation or gaming PC, an RGB PC, other products such as the best gaming laptop or a Navi PC, call 1-877-674-4460 to speak with a sales representative. We offer 24/7 customer support and worldwide shipping options. Stay up to date with the latest news by checking us out and following us on Facebook and Twitter.