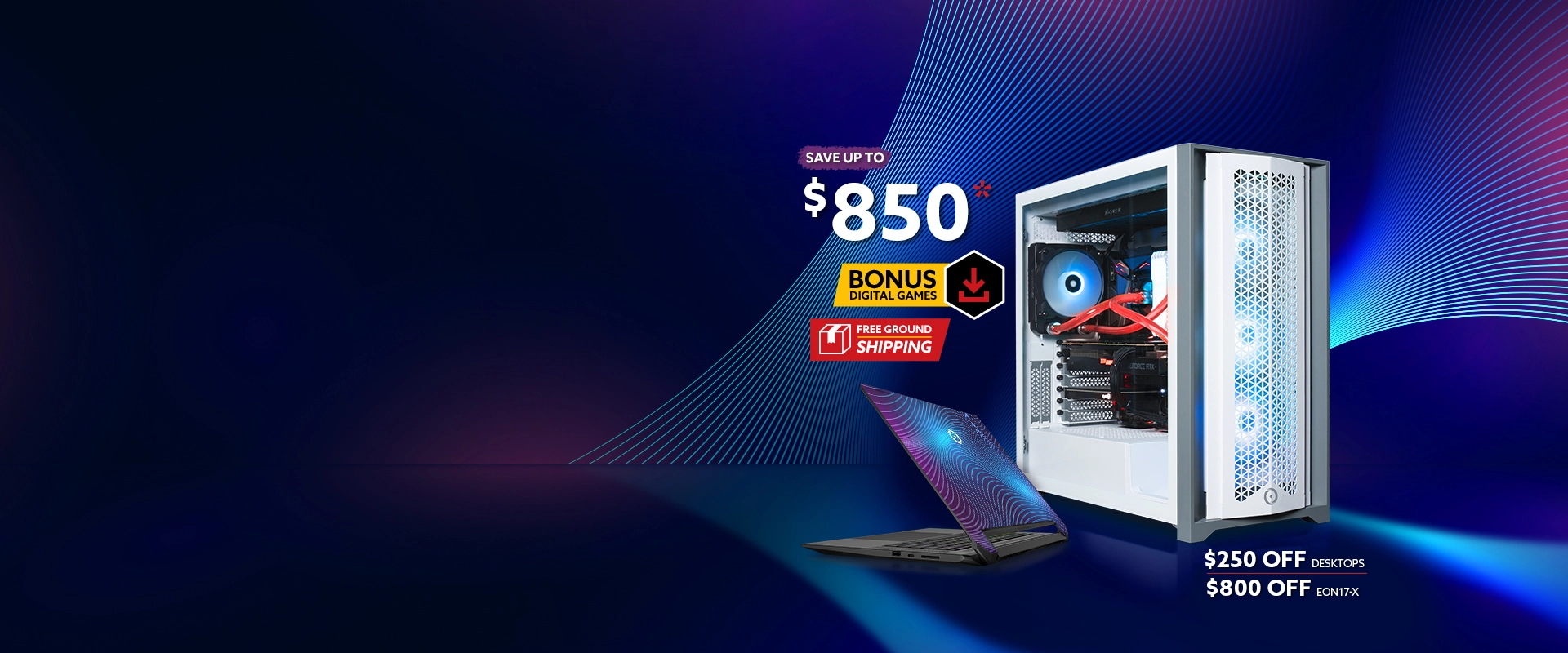 Save up to $850* on your custom ORIGIN PC this March
March 14, 2023 | By Anthony
Looking for an upgrade? This month is the perfect opportunity at ORIGIN PC – we're offering massive savings on our custom desktop, laptops, and even Ready-To-Ship (RTS) systems.
If you're looking for a Gaming Desktop, check out the NEURON which can be customized with the latest hardware like an NVIDIA GeForce RTX 4090 and Intel Core i9-13900KS processor. Looking for an AMD build? Get up to an AMD Ryzen 9 7950X3D processor and AMD Radeon™ RX 7900 XTX graphics card. We also have our Ready-To-Ship NEURON systems on sale this month, built with an RTX 4070Ti or RX 7900XT graphics card respectively.
For laptop users, we're offering up to $500 off our thin-and-light EVO series, $800 off the EON17-X, and $500 off the CORSAIR VOYAGER ORIGIN Edition. Here are the full details on our promotion this month!
Desktops:
$250 Off
Bonus Games
Additional $100 off with monitor purchase
Free Shipping
EVO Laptops:
Custom RAM discount

16GB = $400 Off
32GB = $450 Off
64GB = $500 Off

Free Shipping
EON-17X:
Voyager:
$500 Off
Free standard HD UV printing
Free USB100 Hub
Free Shipping
RTS Desktops:
Special Pricing – starting at $2,399
Free Shipping
Your ORIGIN PC will also come with lifetime 24/7 US-based support. Know that we have your back from the moment you have your PC. To learn more about ORIGIN PC, please visit originpc.com.
*Max value calculated from EON-17X $800 Off + Free Shipping ($50 value)