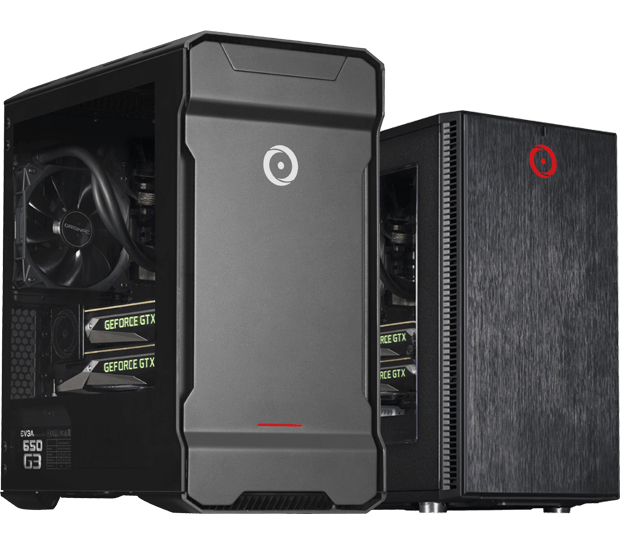 TechSpot Reviews the "Outstanding" NEURON
August 31, 2017 | By Anthony
When you need in-depth reviews regarding anything and everything dealing with premium PC hardware and gadgets, look no further than TechSpot. For nearly two decades now, the computer and technology publication has published informative news and reviews for gamers and power users.
Earlier this month, TechSpot reviewed the NEURON Custom Gaming PC, one of our most powerful desktops. We're extremely proud to say that TechSpot was incredibly impressed, giving it a score of 95 and deeming it outstanding! Right from the start, the reviewer states that the NEURON "means business". After putting the PC through several benchmarks, the reviewer praised the build quality, "stunning appearance", and the components designed for high performance.
Speaking of performance, the NEURON is indeed a fusion of stylistic design and ultra-powerful performance. Our team of engineers went all-out to deliver the finest components to take on virtually any title a hardcore gamer might throw at it. Customize it with up to 64GB of RAM, an AMD Radeon RX Vegaor NVIDIA Titan Xp graphics card, and throw in the latest generation Intel Core i7 or AMD Ryzen processors. Collectively you'll have a PC that can easily handle VR gaming and the pixel pushing, eye-popping visuals of 4K resolution even when that FPS firefight becomes intense.
If you would like additional information on our gaming laptops, custom desktops or PCs with AMD Ryzen 5 processors, call 1-877-674-4460 to speak with a sales representative. We offer 24/7 customer support and worldwide shipping options. Stay up to date on the latest ORIGIN PC news by checking us out and following us on Facebook and Twitter.