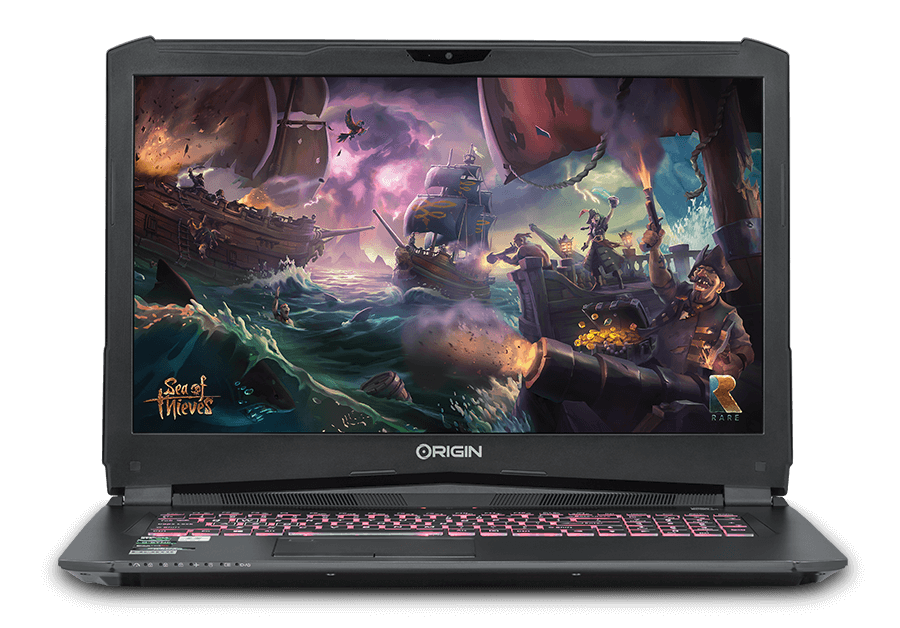 Shacknews Says the EVO17-S "Fits the Bill"
December 12, 2018 | By brian
When you need to get some work done or you want to fire up a portable gaming session, there is no substitute for a reliable and powerful laptop. Here at ORIGIN PC, we're always fine-tuning our extensive selection of gaming laptops to offer more choice, more customization, and more power.
The gamer-centric website Shacknews checked out our EVO17-S Ultra Thin Gaming Laptop late last month and we're proud to say they loved what they saw, deeming it a great choice for work or play. The review says "…the EVO17-S will not waste any time powering through work loads thanks to its efficient cooling and enthusiast-class parts" and wrapping up the review with the following: "If you need a strong laptop for work or gaming and you value build quality and performance, the EVO17-S fits the bill."
It may be a desktop replacement, yet the EVO17-S still manages to be thin and light even with its gorgeous 17.3-inch display that's perfect for watching a movie, desktop publishing, or playing a quick round of Fortnite Battle Royale or PlayerUnknown's Battlegrounds. Customize it with a GeForce GTX 1070, play your entire game library with its 8TB of storage, enjoy smooth and lag free VR gaming, customize it with your favorite laser etching, this PC is all about you.
If you would like additional information on ORIGIN PC custom gaming laptops, a gaming desktop, an extreme gaming laptop customized with a Nvidia GPU or if you're interested in a VR PC, call 1-877-674-4460 to speak with a sales representative today. We offer 24/7 customer support and worldwide shipping options. Stay up to date with the latest news by checking us out and following us on Facebook and Twitter.