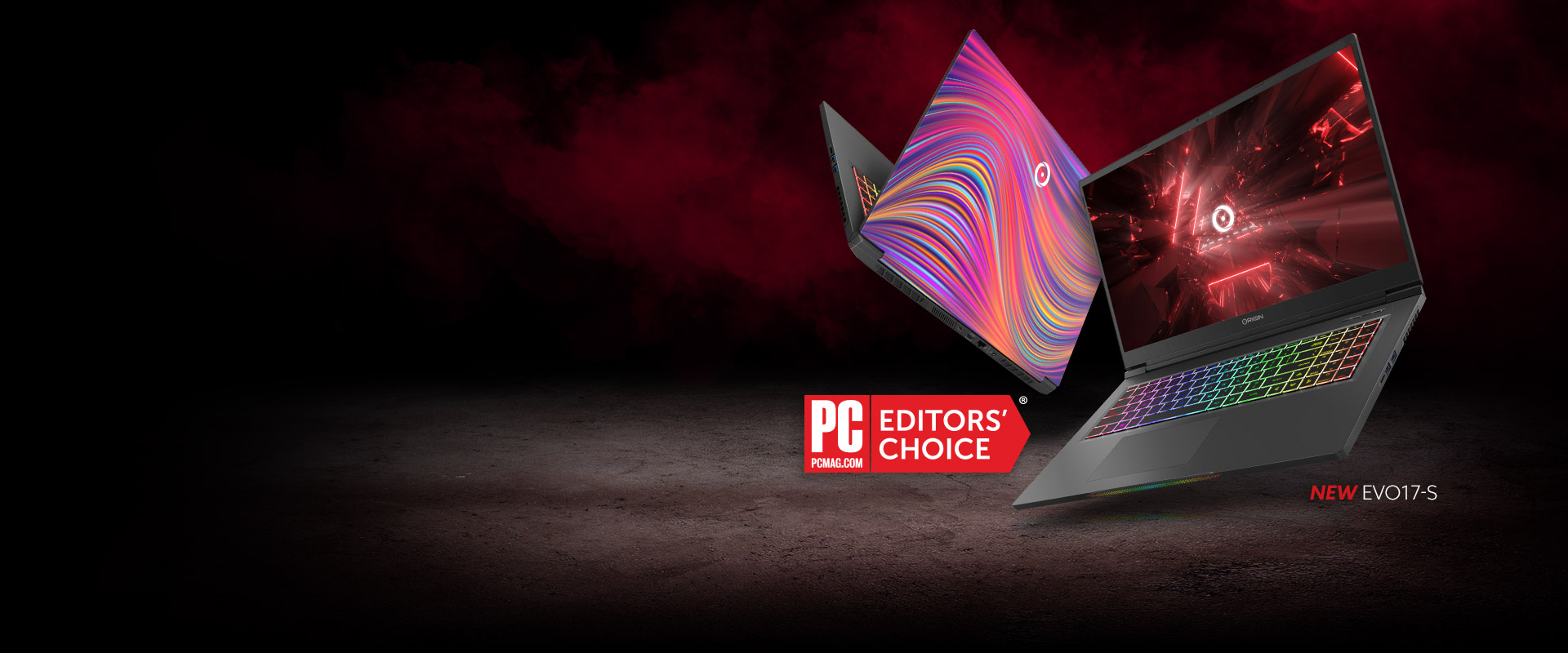 EVO17-S named "Best High-End Gaming Laptop" of 2022 by PC Mag
May 23, 2022 | By Anthony
ORIGIN PC's flagship EVO17-S marks the new standard in Laptop performance, winning the "Best High-End Gaming Laptop" of 2022 by PC Mag. Following its recent Editor's Choice award, the new Thin and Light Gaming Laptop proves that record-breaking performance doesn't have to sacrifice portability. PC Mag's review highlights the systems outstanding gaming performance, beautiful build, and excellent input devices.
Weighing in at only 5.07 pounds and .78 inches thin, the future of gaming is here. On top of outstanding performance, ORIGIN PC is dedicated to offering the ultimate customization experience. Users can choose the hardware that goes into their own EVO17-S laptop, but it doesn't end with premium components. Customize the cosmetics of your system and add an HD UV Print or laser etched design to match your personal style.
The EVO17-S that PC Mag reviewed was equipped with an NVIDIA GeForce RTX 3080Ti graphics card, Intel Core i9-12900H processor, and more. Using the latest hardware, the laptop runs the most demanding games and catches every frame with up to a 240Hz QHD display. You can even customize it with up to 8TB of storage and 64 GB of DDR5 DRAM. Want to learn more about our award winning system?
Check it out here: EVO17-S Gaming Laptop
That said, our job doesn't end even after you receive your laptop. Every ORIGIN PC system is backed by Lifetime 24/7 US-based support, so you can work or game with confidence.