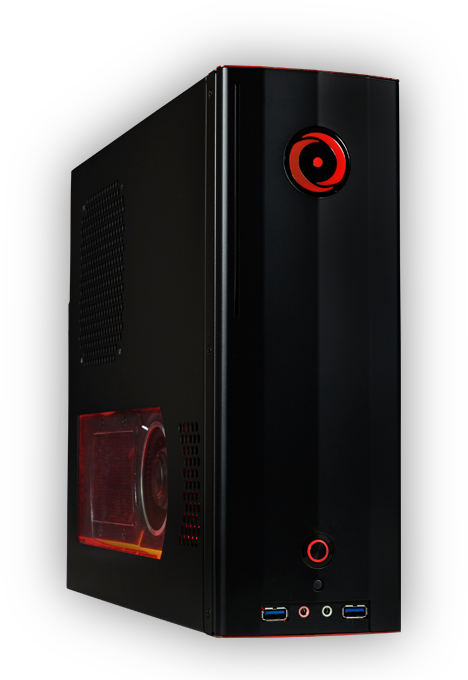 Shacknews Reviews the Chronos VR
November 14, 2016 | By brian
Gaming website Shacknews, or "The Shack" is among the oldest gaming websites on the Internet, founded way back in 1996. Today, the website is known for its gaming news and editorial content. It recently reviewed the Chronos VR, one of our smallest gaming computers. The reviewer calls the Chronos VR a "force to be reckoned with" and ultimately deems it "an excellent way to make sure you're ready to tackle anything that virtual reality, or the future of gaming throws at you.
The Chronos VR is the virtual reality variation of the CHRONOS Small Form Factor Gaming Desktop. Like the original Chronos, the VR version packs the power of a desktop in a tiny package that can be set up just about anywhere. Living room, bedroom, office, the portability makes it a great choice to watch an HD film with friends, play games like Overwatch or anything else. It's available with NVIDIA's latest 10 series GPU, DDR4 RAM, Intel i7 processors and five SSDs so there's virtually nothing it can't handle, pun intended. In fact, the Chronos VR was tested with the HTC Vive VR headset by the Shacknews reviewer, mentioning that all the intensive VR games ran "flawlessly".
To read the full review of the Chronos VR, please click here.
If you would like additional information on ORIGIN PC's line of gaming computers or to order your own customized CHRONOS Small Form Factor Gaming Desktop, call 1-877-674-4460 to speak with a sales representative.  We offer 24/7 customer support and worldwide shipping options.