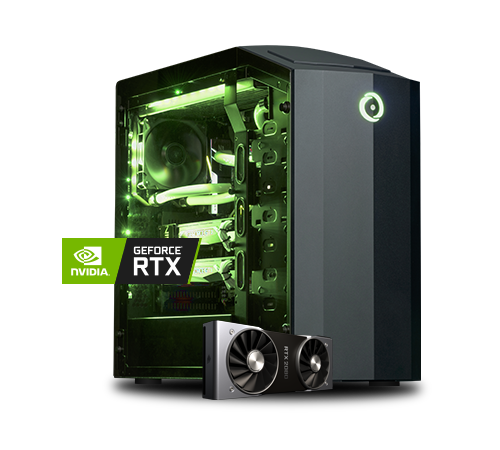 NVIDIA Unleashes Groundbreaking GeForce RTX Series
August 21, 2018 | By Anthony
Listen up, gamers! If you've been impressed by how developers are able to create incredibly lifelike gaming experiences with today's hardware, you're going to be hugely impressed with NVIDIA's announcement of its new graphics cards dubbed the GeForce RTX 2000 series. These new GPUs take advantage of NVIDIA' s all new Turing architecture to deliver a completely new way to experience tomorrow's gaming titles.
One of the major new features in the RTX line is ray tracing technology. In its simplest form, ray tracing is designed to mimic how light would behave in real time while it intersects with objects in a scene. What this essentially means is that developers will be able to create an unprecedented level of graphics that will look a lot like if you were watching a full-fledged motion picture. The technology has been in the works for years, and NVIDIA is now unleashing this next level of incredible gaming experiences to the masses. The intense battlefields will feel even more realistic, Lara Croft's adventures in the upcoming Shadow of the Tomb Raider may just make you feel like you're in the middle of the wilderness with her.
We're excited to say that you can now pre-order the new NVIDIA GeForce RTX 2080 Ti and GeForce RTX 2080 and we will soon be offering the NVIDIA GeForce RTX 2070! Get started customizing your gaming desktops and prepare for the next level of gaming.
If you would like additional information on ORIGIN PC products such as gaming laptops, the smallest gaming PC with a Nvidia GPU or if you're interested in a VR PC, call 1-877-674-4460 to speak with a sales representative today. We offer 24/7 customer support and worldwide shipping options. Stay up to date with the latest news by checking us out and following us on Facebook and Twitter.