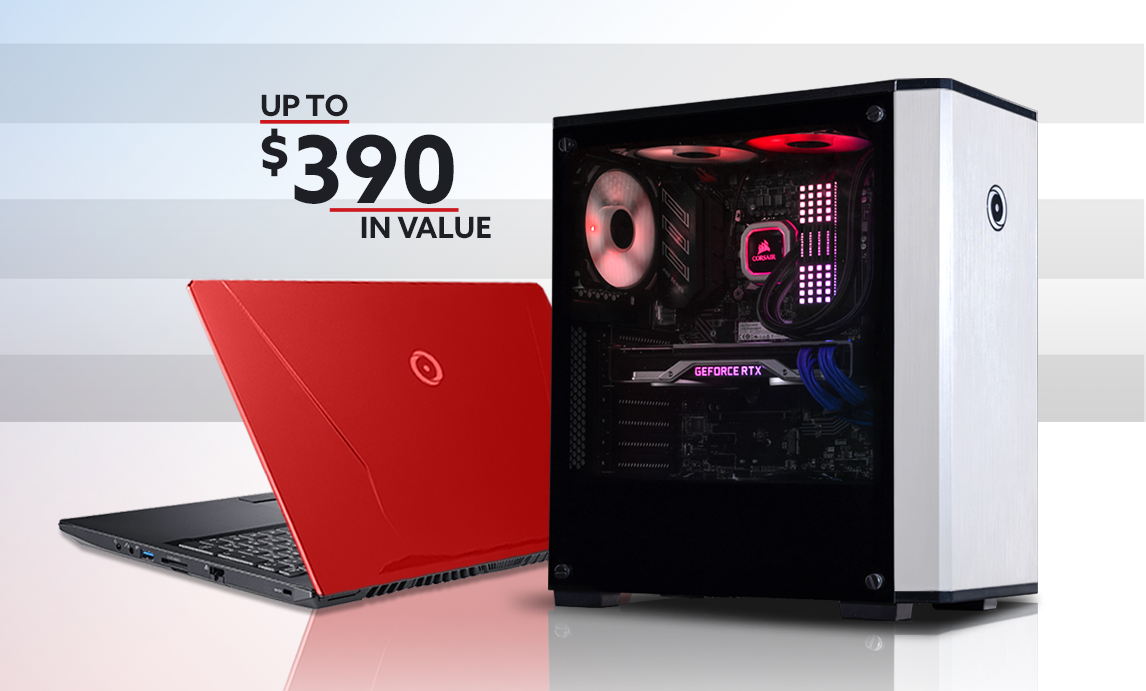 Memorial Day Special Offers Available for Laptops and Desktops!
May 21, 2020 | By Anthony
Memorial Day savings have arrived! Save on select systems for a limited time including getting $200 off EVO16-S and EVO17-S gaming laptops powered by an Intel Core i7-8750H processor! Play and work anywhere using our popular thin and light laptops and get free US ground shipping!
Our latest EON15-X AMD laptop received plenty of positive buzz since its release and you can order one today to get $100 off plus three months of Xbox Game Pass for PC and free US ground shipping!
We've just launched several new gaming laptops including the EON17-X powered by a 10th gen Intel Core desktop processor and the EVO15-S and EVO17-S thin and light laptops powered by 10th gen Intel Core processors.  All of our laptops receive free US ground shipping!
If you're considering a gaming desktop, all of our desktops get a $100 Visa® Reward Card, free US ground shipping, and bonus digital games with qualifying hardware!
If you would like more information on a gaming PC or other products such as the best gaming laptop or best gaming desktop, call 1-877-674-4460 to speak with a sales representative. We offer 24/7 customer support and worldwide shipping options. Stay up to date with the latest news by checking us out and following us on Facebook and Twitter.