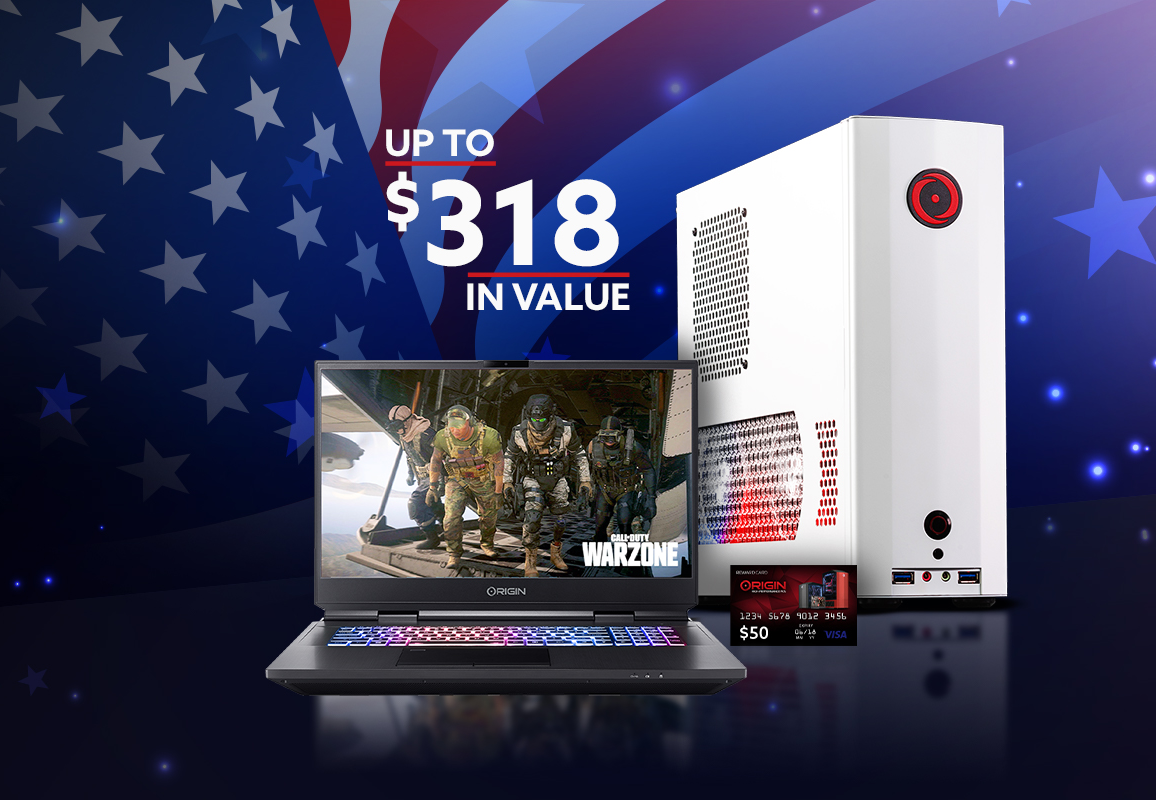 July 4th Special Offers Available Now!
July 2, 2020 | By Luis
We're excited to bring you exciting special offers on our desktops and laptops during the July 4th weekend! You can see all the deals on our landing page!
If you purchase an EVO16-S or NT-16 laptop you'll get an instant $200 off as well as free US ground shipping. For those seeking more processor power our new EON15-X AMD and NS-15 AMD laptops are eligible for an instant $100 off plus free US ground shipping. If you're interested in our other high-performance laptops we're offering free US ground shipping across all our laptops!
For our desktops, we're offering a $50 Visa Reward Card with the purchase of an AMD Ryzen-powered desktop plus free US ground shipping. Intel Core-powered desktops receive free US ground shipping. On the professional side, if you order our M-Class RTX Studio desktop you'll get 3 months of Adobe Creative Cloud plus US ground shipping!
These offers are going to be live throughout the July 4th weekend. Be sure to check out our landing page for more information!
If you would like more information on a gaming PC or other products such as the best gaming laptop or best gaming desktop, call 1-877-674-4460 to speak with a sales representative. We offer 24/7 customer support and worldwide shipping options. Stay up to date with the latest news by checking us out and following us on Facebook and Twitter.