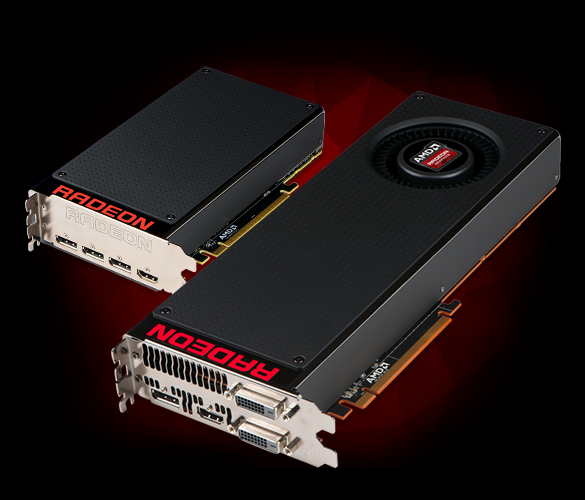 Get Started with VR Gaming with an AMD Powered PC
December 12, 2016 | By brian
We've extensively covered NVIDIA and our various line of gaming computers that come equipped with the latest 10 series graphics cards. If you're looking to get started with VR gaming this holiday season, we also sell PCs with AMD's Radeon graphics featuring its LiquidVR technology. This technology is specifically designed to deliver rich, immersive VR experiences while allowing for extensive compatibility and broad support for a number of headsets.
The Radeon GPU is known for its incredible power, capable of handling today's intensive VR games, entertainment and apps. With LiquidVR, you'll enjoy low latency, full frame rates, and head to headset motion response that works practically in real time.  There is no need to deal with a complicated set up thanks to plug and play installation and software that will get you up and running in little time, so you can spend more time enjoying the latest titles and check out the next level of gaming.
The new AMD Radeon 460, 470 and 480 are some of our GPUs you can add to one of our computers like the living room or bedroom friendly Chronos VR, NEURON Custom Gaming PC, the MILLENNIUM Gaming Desktop, or the GENESIS Gaming Desktop.
If you would like to experience the power of the AMD Radeon GPU on one of our gaming computers designed to handle its robust demands, check out our current holiday promotion. Call 1-877-674-4460 to speak with a sales representative.  We offer 24/7 support on all of our products and we provide shipping options for customers around the world.