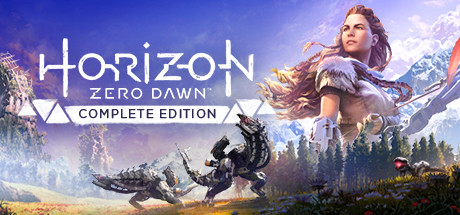 Get Ready to Battle Robot Dinosaurs This Summer
March 11, 2020 | By brian
Back in February 2017, the PlayStation® exclusive action role-playing game Horizon Zero Dawn made huge waves upon its release. Featuring stunning visuals, deep combat, and an engrossing story, the game went on to win tons of awards and sold more than ten million copies. After much speculation, its publisher Sony Interactive Entertainment is confirming that the game along with its expansion The Frozen Wilds will indeed arrive on PC this summer.
In Horizon Zero Dawn, you'll play as Aloy, a hunter seeking to learn her past as she explores a post-apocalyptic open world where humans are now the endangered species. Instead, the lush landscapes are dominated by mysterious, hostile creatures known as Machines, many of which look a lot like robotic dinosaurs. From the small Watcher to the massive, fearsome Thunderjaw, players will have the option of using various methods to survive the intense fights with these cybernetic creatures.
Details haven't been released as to whether Horizon Zero Dawn will come with any enhancements when it arrives on PC, like higher framerates. Considering its incredible visuals on the PlayStation, expect it to look even better using the power of modern gaming PCs.
If you would like more information on ORIGIN PC products such as the best gaming laptop or the best gaming desktop, call 1-877-674-4460 to speak with a sales representative. We offer 24/7 customer support and worldwide shipping options. Stay up to date with the latest news and giveaways by checking us out and following us on Facebook and Twitter.