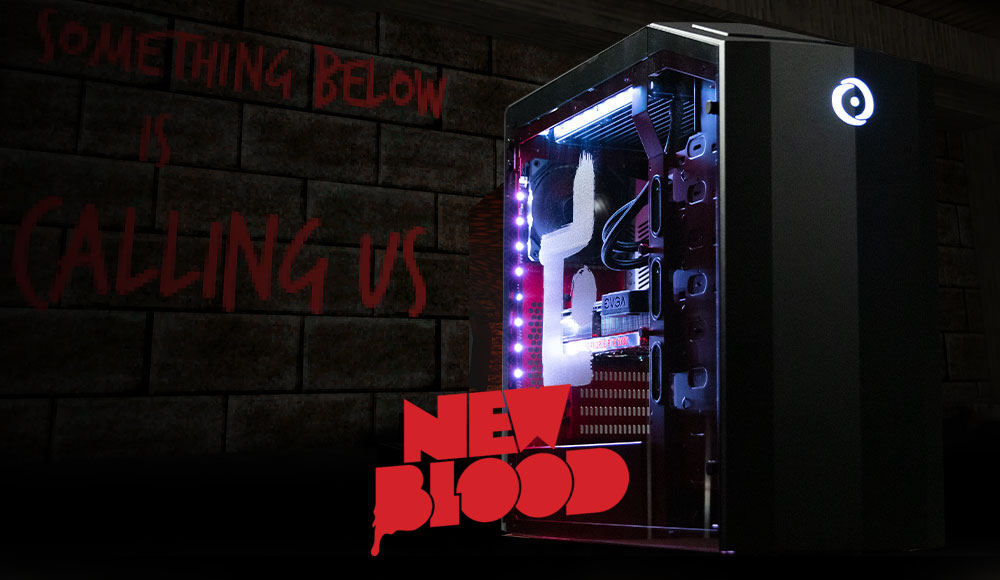 Enter for a Chance to Win an NVIDIA RTX-Powered MILLENNIUM
February 24, 2020 | By brian
It's time for another giveaway! This time, we're joining forces with New Blood Interactive and giving you the chance to become the owner of a new, NVIDIA GeForce RTX 2080-powered MILLENNIUM Gaming Desktop! Play all of the titles of the past, present, and future like DUSK or next month's much-anticipated PC games including DOOM: Eternal or Half-Life: Alyx on this powerful and highly customizable gaming PC.
Speaking of DUSK, this 2018 first-person shooter published by New Blood Interactive is a retro-style experience featuring a heavy Lovecraftian influence. When things go awry in Dusk, Pennslyvania, it's up to players to survive and reach the level exit as they encounter cultists, scarecrows that come to life, possessed military, and demonic livestock. If you're a fan of 90s shooters, DUSK brings back the experience while incorporating excellent level design and weaponry.
You have until March 19 to enter the New Blood Giveaway. Good luck and be sure to check out New Blood Interactive's other titles like AMID EVIL, MAXIMUM Action, and the pixel horror FAITH: The Unholy Trinity.
If you would like additional information on an ORIGIN PC gaming PC, the best gaming PC, or if you're interested in the best gaming laptop, call 1-877-674-4460 to speak with a sales representative today. We offer 24/7 customer support and worldwide shipping options. Stay up to date with the latest news and giveaways by checking us out and following us on Facebook and Twitter.