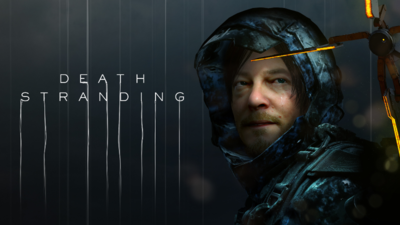 Death Stranding Is Coming to PC
March 9, 2020 | By brian
Does the name Hideo Kojima sound familiar? If you follow console gaming, you may recognize the Japanese video game designer as the man behind the Metal Gear series, a few of which have been released on PC. After splitting with publisher Konami, Kojima released the ambitious, critically-acclaimed action game Death Stranding on PlayStation® 4 and will be making its PC debut on June 2nd.
Set in the United States in an open world with asynchronous online features, Death Stranding features main protagonist and courier Sam Bridges portrayed by actor Norman Reedus, best known for his role on the popular The Walking Dead television series. Players must deliver supplies to various colonies and reconnect them through a wireless network while dealing with the invisible creatures known as "beached things" (BTs), the MULE bandit cult, and more. Players will also encounter objects, messages, structures, and supplies left by other players.
The PC version of Death Stranding is expected to feature support for high frame rates and ultrawide monitors. Players that like to share their gameplay and achievements will also find a photo mode. The game is currently available for pre-order via Steam and the Epic Games Store.
If you would like more information on a gaming PC or other products such as the best gaming laptop, call 1-877-674-4460 to speak with a sales representative. We offer 24/7 customer support and worldwide shipping options. Stay up to date with the latest news by checking us out and following us on Facebook and Twitter.