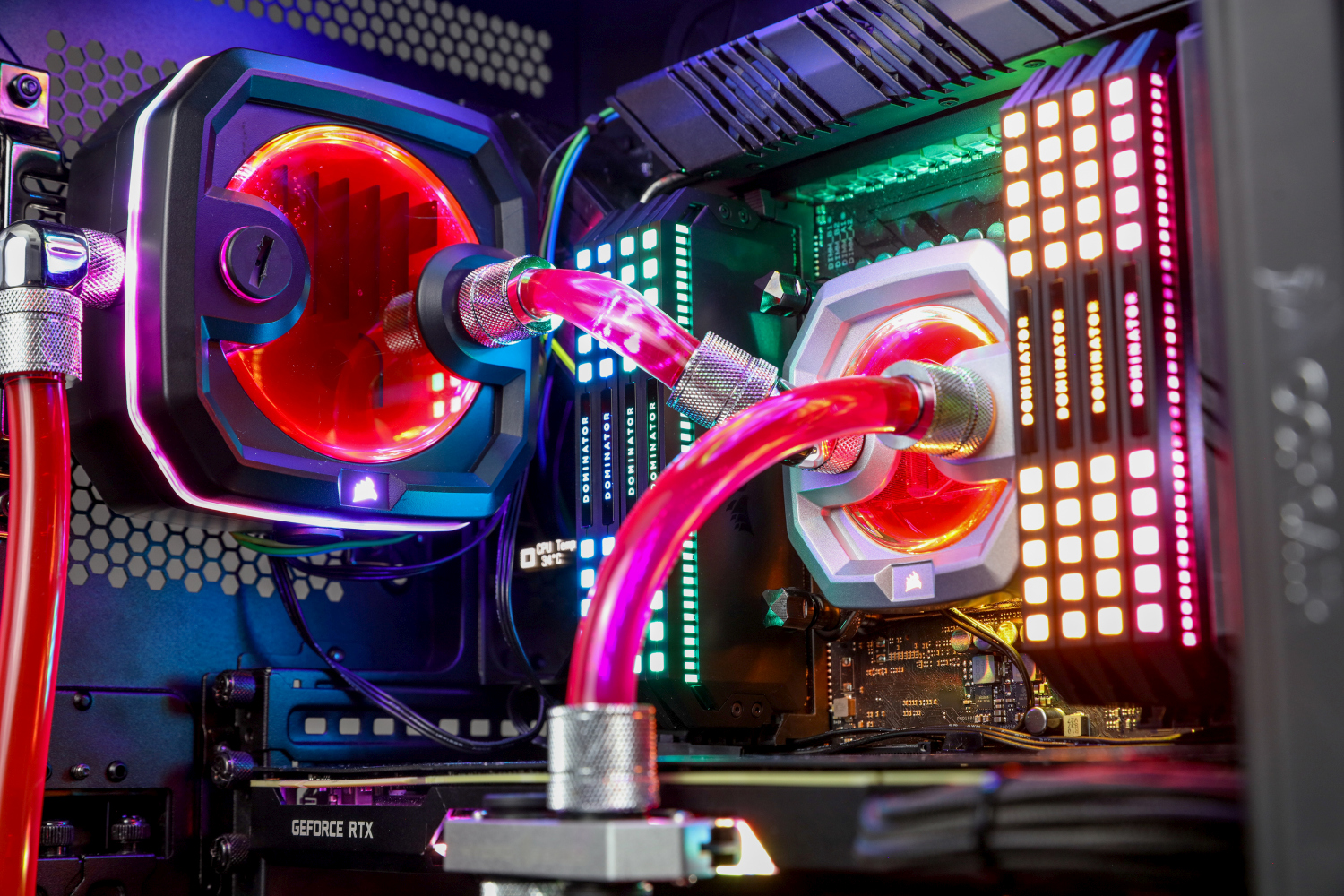 CORSAIR Hydro X Series XD3 Arrives on the MILLENNIUM
March 4, 2020 | By Anthony
Have you heard about the MILLENNIUM Gaming Desktop? This ultra-customizable PC is one of our highly regarded PCs, receiving praise from many widely respected names like PC Mag, Digital Trends, IGN, and more. In our never-ending pursuit to create gaming rigs that deliver top-notch performance and are aesthetically pleasing, we're excited to announce the addition of the CORSAIR Hydro X Series XD3 RGB Pump and Reservoir Combo as a customization option for MILLENNIUM desktops.
Unlike most PC cooling solutions, the CORSAIR Hydro X Series XD3 RGB has a compact footprint inside the PC, yet it delivers exceptional cooling performance when the action gets intense. The XD3 works seamlessly with a CORSAIR iCUE Lighting Controller and has 16 built-in RGB LEDs. By connecting to CORSAIR's iCUE software, you can get creative with the MILLENNIUM lighting while keeping an eye on the PC temperature.
When customizing your MILLENNIUM desktop with liquid cooling, you can choose the XD5 or XD3 pump and reservoir combos. You can also choose hardline tubing and the CRYO CORE liquid distribution system for even more liquid cooling customization.
Are you ready to customize your unique MILLENNIUM? Head over to https://www.originpc.com/configurator/millennium to get started.
If you would like more information on ORIGIN PC products such as the best gaming laptop or the best gaming desktop, call 1-877-674-4460 to speak with a sales representative. We offer 24/7 customer support and worldwide shipping options. Stay up to date with the latest news and giveaways by checking us out and following us on Facebook and Twitter.