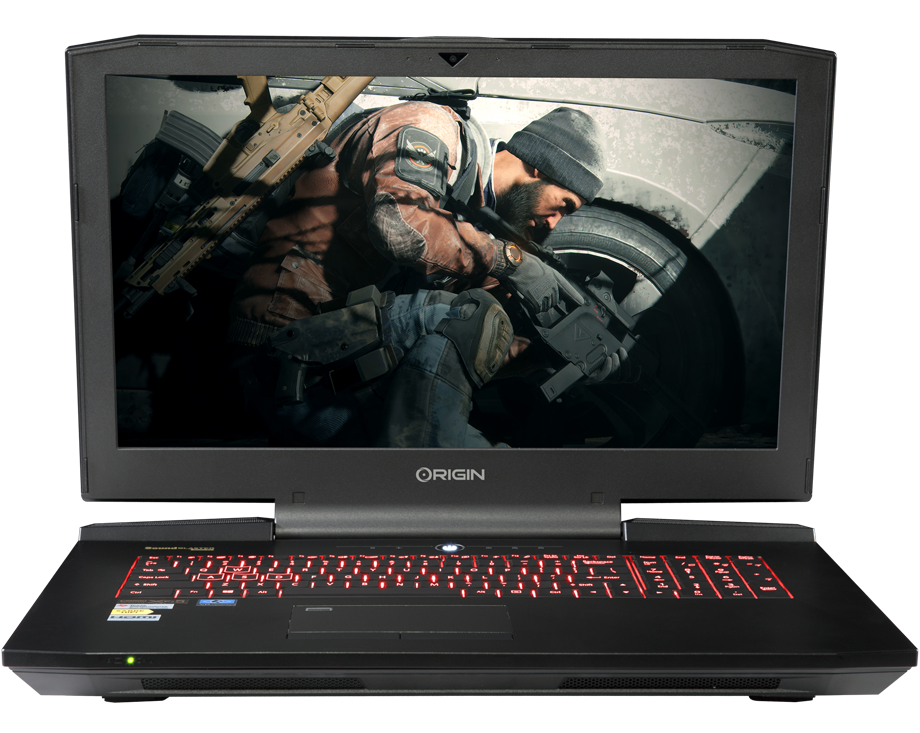 Computer Shopper Praises the Powerful EON17-SLX
October 17, 2016 | By brian
For trusted reviews on computers, components, or how to build your own PC, Computer Shopper magazine has been a leader in providing in-depth reviews for tech enthusiasts since 1979. Recently, the online publication published another extensive review, this one on the ORIGIN PC EON17-SLX Extreme Gaming Laptop featuring an NVIDIA 10 Series GPU. The reviewer says the computer "puts most high-end desktops to shame" and is "the only notebook we could find with a desktop processor and dual graphics cards."
In terms of gaming computers, the EON17-SLX is our most powerful desktop replacement. Its 17.3-inch widescreen display is an ideal size that's available in crisp 1080p or in 4K, perfect for checking out and admiring the eye-popping visuals of games like Rise of the Tomb Raider, World of Warcraft: Legion or the third-person shooter Tom Clancy's The Division. Combine the display with the power of the NVIDIA 10 Series GPU and you can check out these games in all their visual glory, just like the developer intended without having to turn down or adjust settings. Do you own a VR device like the HTC Vive or Oculus Rift? The EON17-SLX comes ready to handle the demands.
If you've ever purchased one of our gaming computers, you know we're all about customization, and the EON17-SLX is no exception. Customize its appearance to your liking and choose its components including single or dual graphics cards, an Intel i7 processor, and up to 64GB of RAM.
You can read the full Computer Shopper review of the EON17-SLX at the following link: http://www.computershopper.com/laptops/reviews/origin-eon17-slx-10-2016-gtx-1080-sli.
If you would like additional information on ORIGIN PC's line of gaming computers or to order your own customized EON17-SLX 10 Series laptop, call 1-877-674-4460 to speak with a sales representative.  We offer 24/7 customer support and worldwide shipping options.