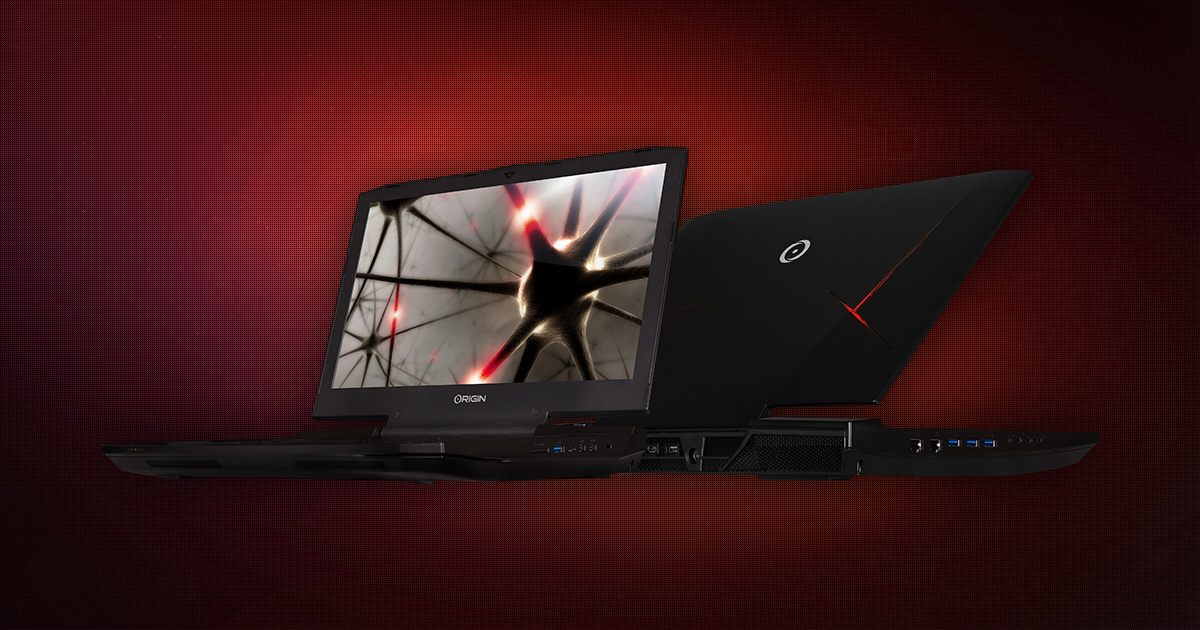 CNET Reviews the EON17-SLX
February 9, 2016 | By brian
Last week American media website took a closer look at one of ORIGIN PC's newest custom computers: the EON17-SLX.  CNET gave the computer four out of five stars, highlighting its powerful internals including the overclocked processor, its graphics and its versatility allowing for a wide variety of configurations.  The review also highlighted its capability to handle virtual reality (VR) gaming, calling it "one of the only gaming laptops with the specialized components needed for VR hardware".
An evolution of the EON17-X, the SLX custom gaming laptop is one of the first models ready to handle the new demands of VR gaming, notably the upcoming Oculus Rift head-mounted display expected to be released next month.  The EON17-SLX has a powerful Intel Core i7 processor and can deliver the performance of a larger desktop.  Buyers can add up to 64GB of RAM for maximum performance and multitasking and there is also the option of a pair of NVIDIA GeForce GTX 980M cards or a desktop quality GTX 980, virtually guaranteeing smooth, high-end performance when dealing with the intensive demands of a high-quality VR game.
You can read the full CNET review of the EON17-SLX Extreme Gaming Laptop at this link.
ORIGIN PC's line of gaming and performance desktops and laptops are designed for tomorrow's technology, including VR.  Our custom computers come with blazing fast Intel processors, upgradeable RAM, and the latest NVIDIA graphics cards capable of running graphics-intensive games and applications whether it's virtual reality or 3D modeling.   Call 1-877-674-4460 for more information or visit our website to see some of our VR capable PCs including the EON17-SLX.