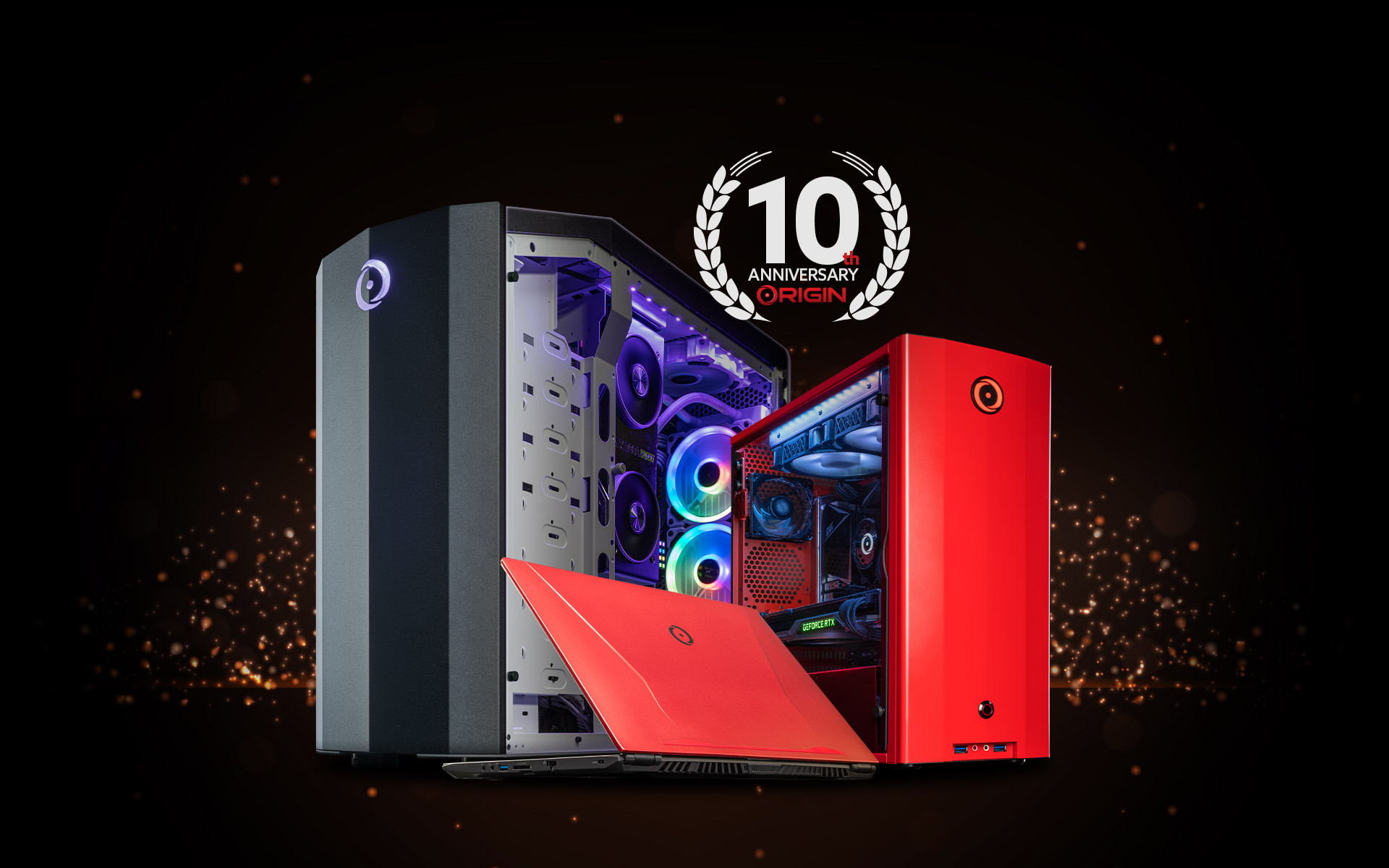 Celebrating Ten Years of Greatness
November 19, 2019 | By brian
Ten years ago, we set out on a mission to change the custom PC landscape by allowing more choice. More choice in colors, more choice in components, and the freedom to create a PC that is unique to each person. Our tagline back in 2009 was "A decade of excellence reborn" and we're proud to say we've maintained this excellence for ten years.
In 2019, we're still delivering PC experiences that go beyond simply designing powerful custom PC in our instantly recognizable wooden signature crates. We upped the ante in comprehensive PC customization by introducing laser etching, HD UV printing, or custom painting to PCs, and customizing components to meet specific needs within systems. Our team remains committed to pushing systems for the best possible results with professional overclocking and custom liquid cooling. Our 24/7 support team based in the U.S. fixes all kinds of problems, and our service team keeps everything up and running.
None of this would have been possible without the support of our fans and customers around the world. To celebrate, we've been running a host of giveaways throughout 2019, and there are more in store before the year. Until November 25th, 2019, we're also throwing in a FREE ORIGIN PC hoodie with the purchase of any ORIGIN PC desktop or laptop!
Check out the A Decade of Greatness page to read more about our tenth anniversary.
If you would like more information on a workstation or gaming PC or other products such as the best gaming laptop, call 1-877-674-4460 to speak with a sales representative. We offer 24/7 customer support and worldwide shipping options. Stay up to date with the latest news by checking us out and following us on Facebook and Twitter.