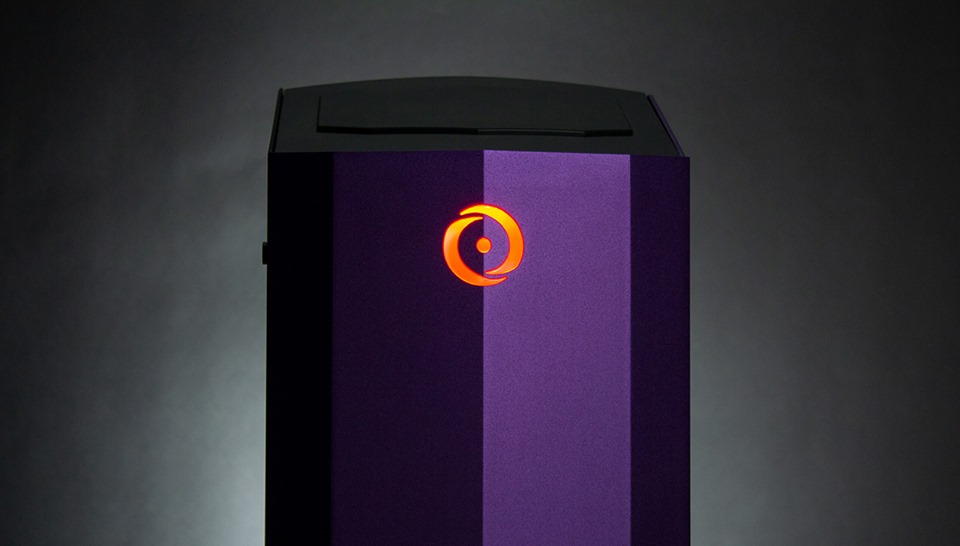 Celebrating a Decade of Gaming PC Innovation
July 22, 2019 | By brian
We're celebrating ten years of creating some of the most critically-acclaimed, ultra powerful and ultra customizable gaming PCs in this industry. As part of the celebration, we're doing what we do best: building stylish PCs. Often these PCs are concepts to showcase some of the ideas our engineers are capable of achieving and this one is unique.
We've taken some of the best components of PC gaming and combined them with the power of modern console gaming to create something that can play any modern game you throw at it, whether it's a PC or a console game. We're calling the rig the Origin PC Big O and it comes with a massive 64GB of RAM, 4TB of SSD storage, an Intel Core i9-9900K processor, and the Herculean Nvidia® Titan RTX graphics card. On top of that, we've incorporated a PS4™ Pro, Nintendo Switch™, and Xbox® One X into the chassis! We also added color-coded liquid cooling and an HDMI switch for good measure.
You can see the Origin PC Big O by visiting Unbox Therapy's YouTube channel. Though you won't be able to purchase the rig, it gives you a great idea of how committed we remain to create machines that push innovation forward.
If you would like additional information on an ORIGIN PC gaming PC, the best gaming laptop, or if you're interested in a 4K gaming PC, call 1-877-674-4460 to speak with a sales representative today. We offer 24/7 customer support and worldwide shipping options. Stay up to date with the latest news by checking us out and following us on Facebook and Twitter.