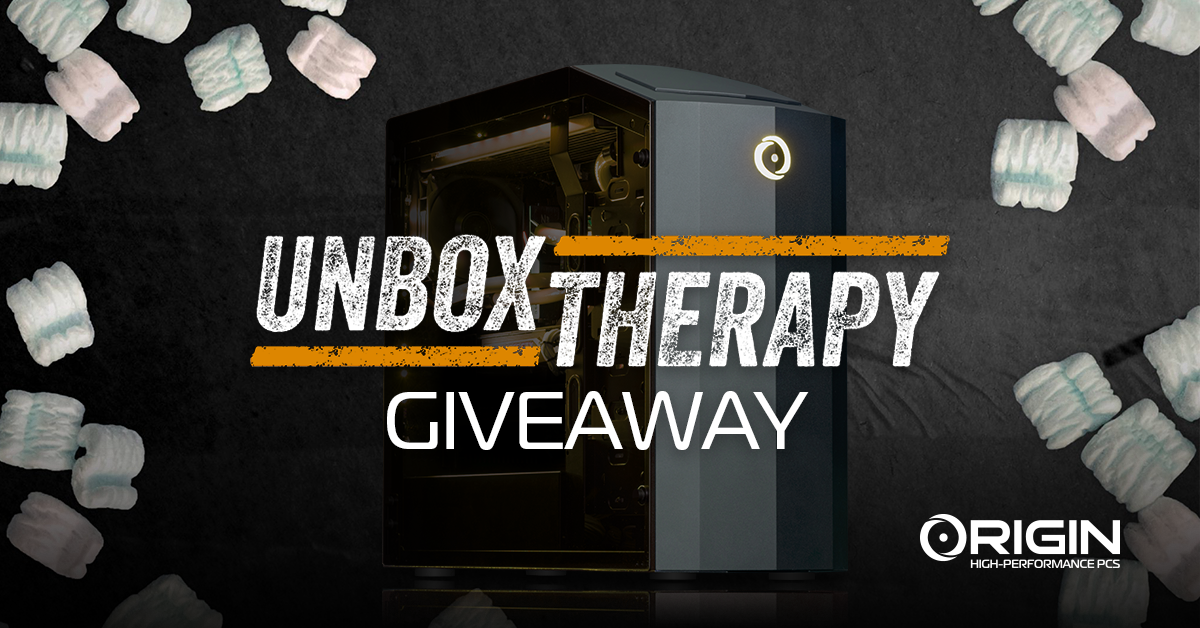 Win a MILLENNIUM with Origin PC and Unbox Therapy
October 2, 2019 | By brian
When a brand new gaming PC or any new tech gear arrives on your doorstep, it's become a rite of passage to unbox and show off the new rig or gadget to your friends, family, and followers. Among the most popular channels on YouTube dedicated to the art of unboxing is Unbox Therapy which has over 15 million subscribers and billions of views.
We want you to enjoy your own unboxing experience and we're joining forces with Unbox Therapy to help you do just that with our ORIGIN PC MILLENNIUM GIVEAWAY contest. One lucky winner will receive a custom MILLENNIUM Gaming Desktop with an Intel Core i9-9900K and an NVIDIA GeForce RTX 2080 Ti to play all of the latest titles in stunning 4K. This machine was named one of the best gaming PCs for 2019 by technology website CNET earlier this year!
Visit the contest page to enter and check out the full list of features and technology found in the custom MILLENNIUM, including 32GB of RAM, our FROSTBYTE liquid cooling tech, and massive hard drives to store all of your favorite games. The contest ends on October 24.
If you would like more information on AMD Navi or other products such as the best gaming laptop or the best gaming desktop, call 1-877-674-4460 to speak with a sales representative. We offer 24/7 customer support and worldwide shipping options. Stay up to date with the latest news and giveaways by checking us out and following us on Facebook and Twitter.