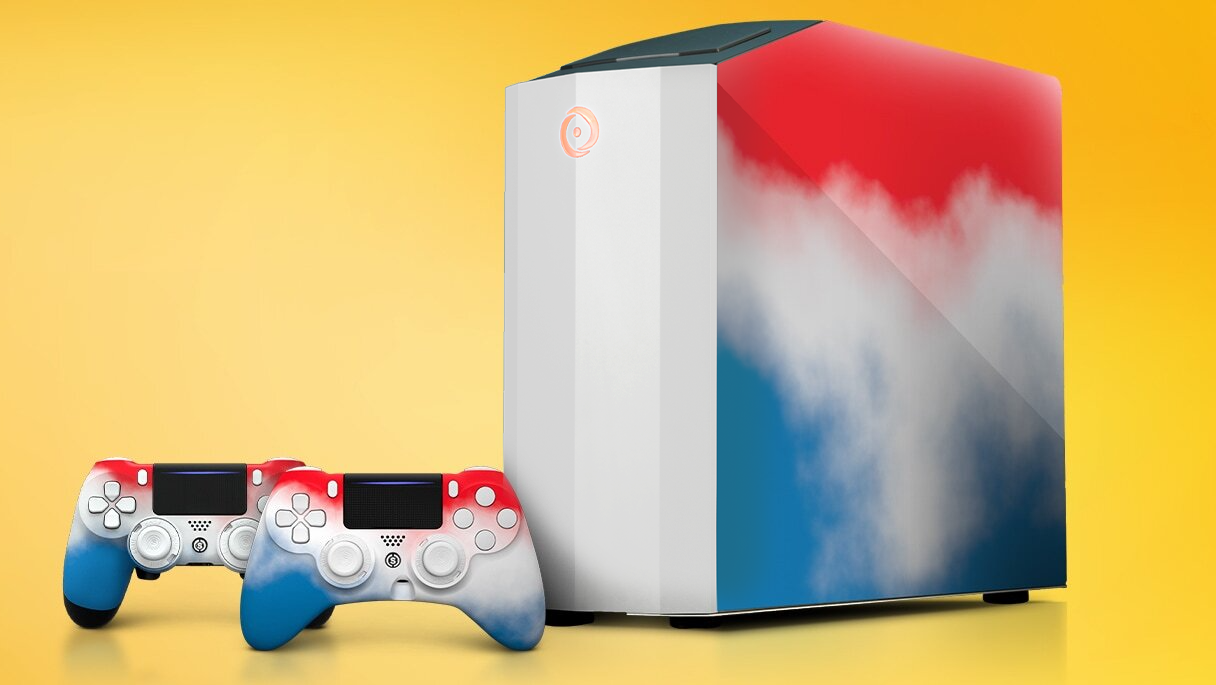 The Taste of Victory Has Never Been Sweeter: Introducing the MILLENNIUM ROCKET!
June 25, 2020 | By Luis
Celebrate summer with an exclusive limited-edition design on the MILLENNIUM ROCKET gaming desktop! Designed in conjunction with SCUF Gaming, the MILLENNIUM ROCKET takes inspiration from the classic red, white, and blue summer ice pop treat.
There's even more customization besides the exclusive HD UV ROCKET panel, as we've created a default configuration that uses CORSAIR Hydro X Stage I liquid cooling with red liquid! This configuration also features a white exterior and red interior as well as CORSAIR iCUE RGB lighting to make it possible to create a red, white, and blue themed interior just like the panel!
Because power is key, the default specs of the MILLENNIUM ROCKET are sure to make your heart melt. Powered by an AMD Ryzen 9 3900 12-core processor, an NVIDIA GeForce RTX 2080 Ti, 32GB of CORSAIR Dominator Platinum RAM, and a 1TB Seagate FireCuda 520 M.2 NVMe SSD, these specs are ready to handle your favorite games along with upcoming PC titles releasing later this year!
Because the ROCKET design was developed with SCUF Gaming, there are also limited edition SCUF Impact Controllers featuring the limited-edition ROCKET design! You can order a SCUF Impact Controller with the ROCKET design on SCUF Gaming's website!
You can order the MILLENNIUM ROCKET on our site. For more information visit our ROCKET web page!
If you would like more information on a gaming PC or other products such as the best gaming laptop or best gaming desktop, call 1-877-674-4460 to speak with a sales representative. We offer 24/7 customer support and worldwide shipping options. Stay up to date with the latest news by checking us out and following us on Facebook and Twitter.