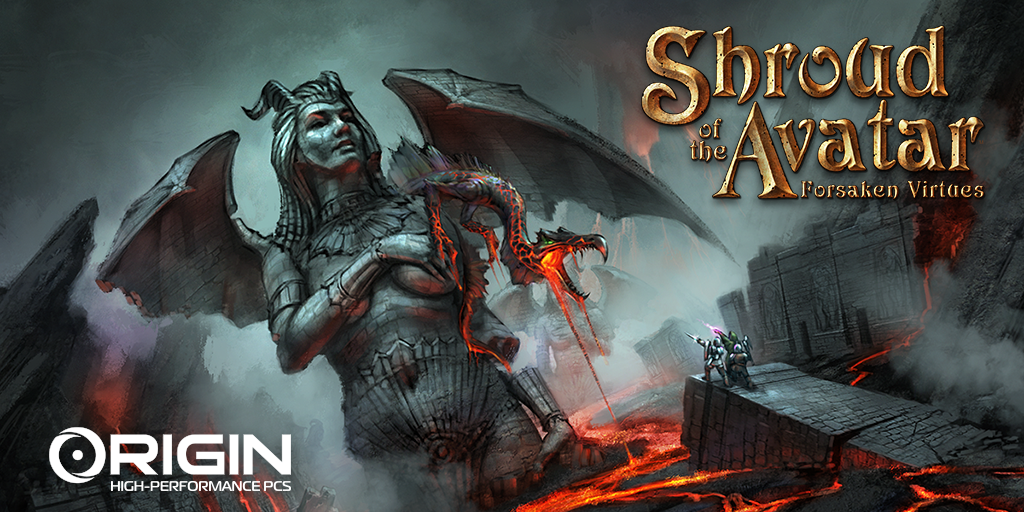 Last Chance to Win Access to Shroud of the Avatar
January 18, 2017 | By brian
Are you a fan of fantasy RPGs? If so, you're going to want to check out our latest promotion. We're currently giving away twenty early access keys to try out the upcoming Shroud of the Avatar: Forsaken Virtues game on Steam!
Tentatively scheduled for release this year, Shroud of the Avatar is a unique gaming experience fusing a single player campaign with the freedom and social aspect of a sandbox MMO. Players can choose from various online modes that allow adventuring solo, with friends, or with the rest of the Shroud of the Avatar gaming community. Other interesting features include a classless system allowing players to build their character using whatever skills they choose to pursue. Unlike traditional MMOs, NPC interaction will involve typed responses that the game will interpret and there will be no quest log. Instead, players will be encouraged to follow the storylines they find the most interesting.
Shroud of the Avatar is being billed as a spiritual successor to the classic Ultima series. In fact, none other than Richard "Lord British" Garriott will be directing the game. In case you're too young to remember, Garriott is the creator of the Ultima series.
You can enter to win your Steam access key by clicking here. With a game as ambitious as this one, you're going to need powerful hardware to enjoy its many cool features. Check out our gaming computers like the portable EVO15-S Ultra Thin Gaming Laptop and you'll be ready to take on anything the game throws at you.