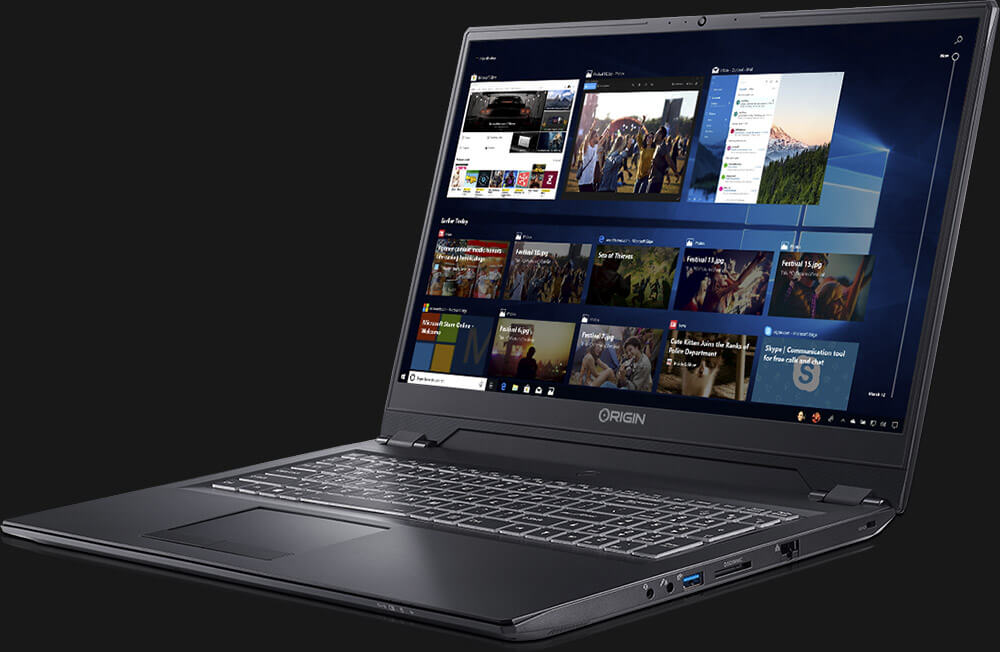 HotHardware Praises the "Impressive" EVO17-S
July 2, 2019 | By brian
When it comes to the best gaming laptop 2019, you can't go wrong by choosing one of our critically-acclaimed EVO laptops which pack tremendous power and performance in a thin frame. Last week, the website and online publication HotHardware took a closer look at the EVO17-S Gaming Laptop and positively praised its many qualities, singling out the impressive performance, the thin display bezels, and the numerous configuration options available.
As a gaming laptop, the EVO17-S delivers similar performance to a gaming desktop in a machine that you can take wherever you like. Fire up a quick Fortnite gaming session between classes or meetings, and bring the environments of your favorite RPG to life with the power of 4K PC gaming and an NVIDIA GeForce RTX GPU. The EVO17-S features support for as much as 32GB of RAM and up to 8TB of storage which means you can play virtually any title you can think of and bring a huge chunk of your gaming library with you anywhere you go this summer. At just 5.5 pounds, this PC breaks the trend of gaming laptops that sacrifice portability due to their extreme power.
If you would like additional information on an ORIGIN PC gaming PC, the best gaming laptop, or if you're interested in a desktop PC, call 1-877-674-4460 to speak with a sales representative today. We offer 24/7 customer support and worldwide shipping options. Stay up to date with the latest news by checking us out and following us on Facebook and Twitter.