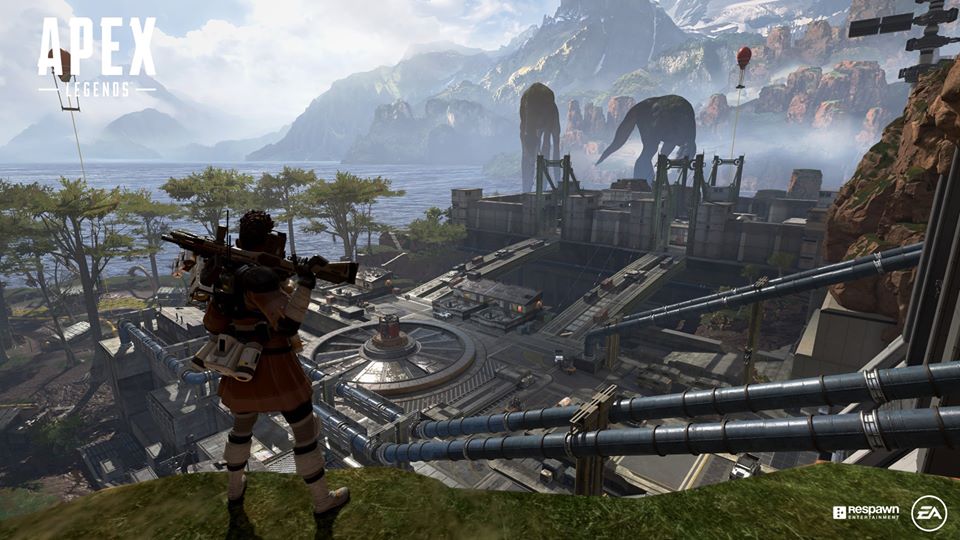 Have You Played Apex Legends Yet?
February 6, 2019 | By Anthony
Back in 2014, Titanfall evolved the first person shooter, winning numerous awards while receiving praise for its accessibility to players of all skill levels. It was followed by a critically acclaimed sequel in 2016. On Monday, its developer Respawn Entertainment unveiled a new title in the Titanfall universe: Apex Legends, which quickly amassed over a million players on its day of release.
Unlike the first person shooter Titanfall games, Apex Legends is instead a hybrid of the hero shooter and battle royale genres that also happens to be free to play. While battle royale games like Fortnite and PlayerUnknown's Battlegrounds are extremely popular, Apex Legends adds its own twist to the genre. Players can revive their fallen teammates, the game is played in three player squads, and each character (called "Legends") feature unique skills and abilities.
The recommended system requirements for Apex Legends include an Intel i5-3570K or equivalent, 8GB of RAM, and Nvidia GeForce GTX 970 / AMD Radeon R9 290 GPU and at least 30 GB of free space. If you're looking to try a different spin on the battle royale genre, customize your ORIGIN PC today and try Apex Legends on PC.
If you would like more information on ORIGIN PC products such as gaming laptops, gaming desktops, or the smallest gaming PC, call 1-877-674-4460 to speak with a sales representative. We offer 24/7 customer support and worldwide shipping options. Stay up to date with the latest news by checking us out and following us on Facebook and Twitter.