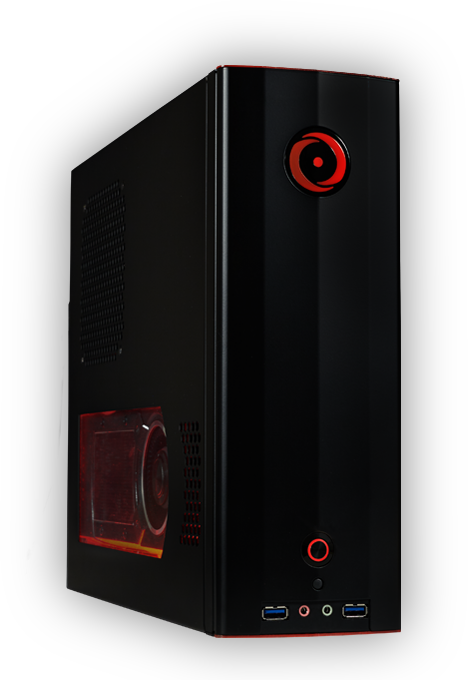 Gizmodo Reviews the Chronos
December 14, 2016 | By Anthony
The Australian edition of popular design and technology blog Gizmodo recently discussed the much acclaimed ORIGIN PC CHRONOS Small Form Factor Gaming Desktop, calling it "exactly the kind of machine we'd love to hide away in a home theatre cabinet or a slick minimalist desktop gaming setup." The review praises its engineering, saying it is "a machine that runs consistently and doesn't throttle its internal components during extended periods of high-def gameplay."
For those that are unaware of the CHRONOS, it's among our smallest yet most powerful gaming computers, equal parts performance, portability, and compactness. It is small enough to be placed among your existing home theater equipment, making it ideal for a variety of uses. Watch Netflix or new film releases in crisp HD without any hiccups, fire up a gaming title and enjoy an intense FPS session or explore the richly detailed worlds of critically acclaimed games like The Witcher 3: Wild Hunt. Despite its small form factor, the CHRONOS features the same deep customization like its much larger siblings. Add up to 32GB of RAM, the GTX 1080 graphics card, plus an Intel i7 processor and there's practically nothing it can't handle effortlessly.
You can read the full Gizmodo review of the CHRONOS by clicking here.
If you would like additional information on ORIGIN PC's line of computers like the CHRONOS VR or to order one of our completely customizable computers with an NVIDIA or AMD GPU, call 1-877-674-4460 to speak with a sales representative.  We offer 24/7 customer support and worldwide shipping options.