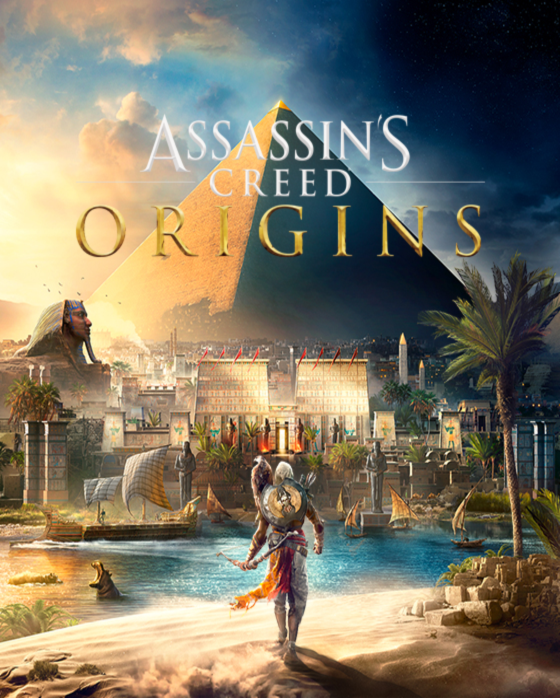 Get Two Awesome Titles with Our Intel Game Bundle
October 16, 2017 | By Anthony
Last week we talked about the upcoming release of Assassin's Creed Origins and its system requirements. The game not only promises to deliver a new beginning to longtime series fans, the visuals of Ancient Egypt based on early impressions are also going to look absolutely stunning on a high-end gaming PC.
To celebrate the release of Assassin's Creed Origins, we're giving you a chance to be among the first of your friends to experience the highly anticipated title. For a limited time, purchase an ORIGIN PC laptop with an Intel® Core™ i7 7700kprocessor and we'll include Assassin's Creed Origins for free along with Total War: Warhammer II! Released last month, the turn-based strategy and tactics game maintains the Warhammer Fantasy setting as players fight for control of the Great Vortex across four continents. The game currently has an 86 score on Metacritic.
Need some help choosing your gaming PC? We have plenty of options. The EON15-X Gaming Laptop is the perfect solution for gaming on the go, featuring a 4K display, overclocking, and the power of a desktop in a portable and highly customizable exterior. The EON17-X Gaming Laptop is an ultra-powerful desktop replacement featuring desktop-class GPUs, support for up to 64GB of RAM, and more.
If you would like additional information on an ORIGIN PC desktop with an overclocked 8700k processor, pro computers, or gaming desktops, call 1-877-674-4460 to speak with a sales representative. We offer 24/7 customer support and worldwide shipping options. Stay up to date on the latest news by checking us out and following us on Facebook and Twitter.