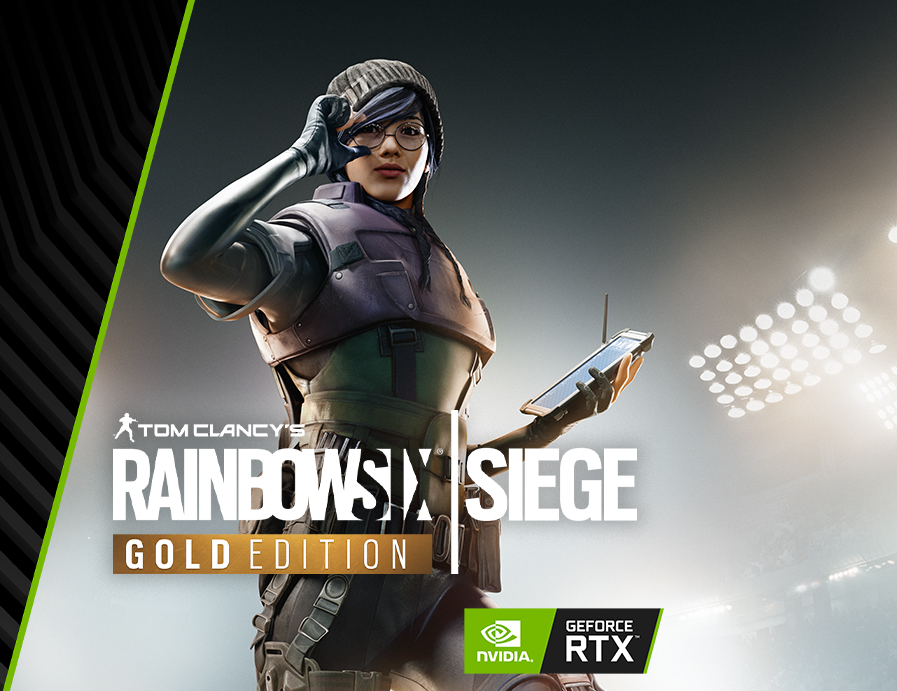 Get Rainbow Six Siege Gold Edition With An ORIGIN PC Powered By GeForce RTX!
July 31, 2020 | By Luis
For a limited time, we've partnered with NVIDIA to give you a digital copy of Tom Clancy's Rainbow Six® Siege Gold Edition for PC when you purchase an ORIGIN PC gaming desktop or laptop with a GeForce RTX graphics card, a $55 value! 
The Gold Edition of Rainbow Six Siege includes access to the full game, six new Operators, and Year 5 BattlePass privileges. Play with your friends in this highly competitive multiplayer shooter on your new ORIGIN PC desktop or laptop. Using the power of GeForce RTX graphics you'll get high framerates making it possible to play Rainbow Six with over 144 frames on high refresh rate monitors, giving you the most responsive experience.
You can learn more about the Rainbow Six Siege Gold Edition bundle via our landing page. You can order an ORIGIN PC gaming desktop or gaming laptop powered by GeForce RTX today at originpc.com.
If you would like more information on a gaming PC or other products such as the best gaming laptop or best gaming desktop, call 1-877-674-4460 to speak with a sales representative. We offer 24/7 customer support and worldwide shipping options. Stay up to date with the latest news by checking us out and following us on Facebook and Twitter.