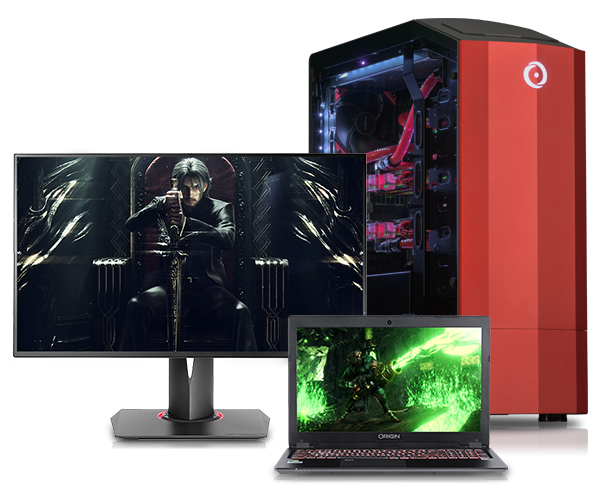 Explore the World of Eos with ORIGIN PC This Summer
May 30, 2018 | By brian
With summer vacation arriving soon, plenty of PC gamers will be firing up their gaming desktops to enjoy the latest titles like PlayerUnknown's Battlegrounds and Fortnite. If you're thinking about purchasing a PC for the summer, we have just the offer to hook you up with a new rig capable of handling today's hottest games, including a certain legendary RPG series you may have heard of called Final Fantasy.
For a limited time, if you purchase any ORIGIN PC desktop or one of the gaming laptops with an Intel® Core™ i7 8700K or an Intel® Core™ X-Series i7 or i9 desktop processor, we'll throw in $80 worth of games for you to try on your new PC! One of these games includes Final Fantasy® XV: Windows Edition. A port of the critically acclaimed console title released in 2016, the PC version brings the massive world of Eos to stunning new life thanks to support for ultra high-resolution graphical options and HDR 10. Race chocobos, slay massive beasts, and experience the Final Fantasy series like never before!
Please be aware there are certain rules and restrictions that apply, which you can read more about on the Intel Gaming Bundle page. If you would like more information on an extreme gaming laptop or desktop, call 1-877-674-4460 to speak with a sales representative. We offer 24/7 customer support and worldwide shipping options. Stay up to date with the latest news by checking us out and following us on Facebook and Twitter.