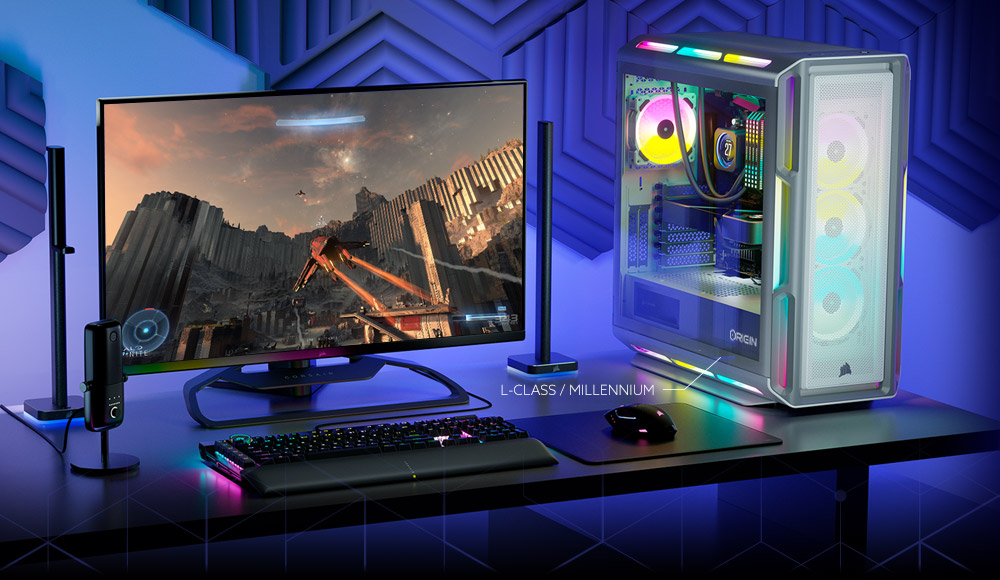 PC GAMER Rates MILLENNIUM 5000T 88 out of 100
March 17, 2022 | By Anthony
The MILLENNIUM 5000T is built from the next-gen hardware and features CORSAIR's latest case. PC GAMER reviewed our new desktop system and had plenty of positive feedback. A highlight from their review was calling out the care put into each prebuilt system. As a Gaming PC, the MILLENNIUM 5000T easily takes a spot as one of the most impressive ones available on the market.
Ultimately, you can combine the 5000T's modern aesthetic, cooling, and customization options with the incredible power ORIGIN PC is known for. Create a next-gen PC for yourself. Those looking for the strongest available systems can customize their own MILLENNIUM 5000T to include up to an Intel Core i9-12900K processor, along with an NVIDIA GeForce RTX 3090 graphics card. PCGAMER noted that the custom desktop they tested was perfect for 4k gaming and able to clock in exceptional frames rates, even on the highest settings.
Create your own MILLENNIUM 5000T or browse our other desktop and laptop systems at ORIGINPC.com.