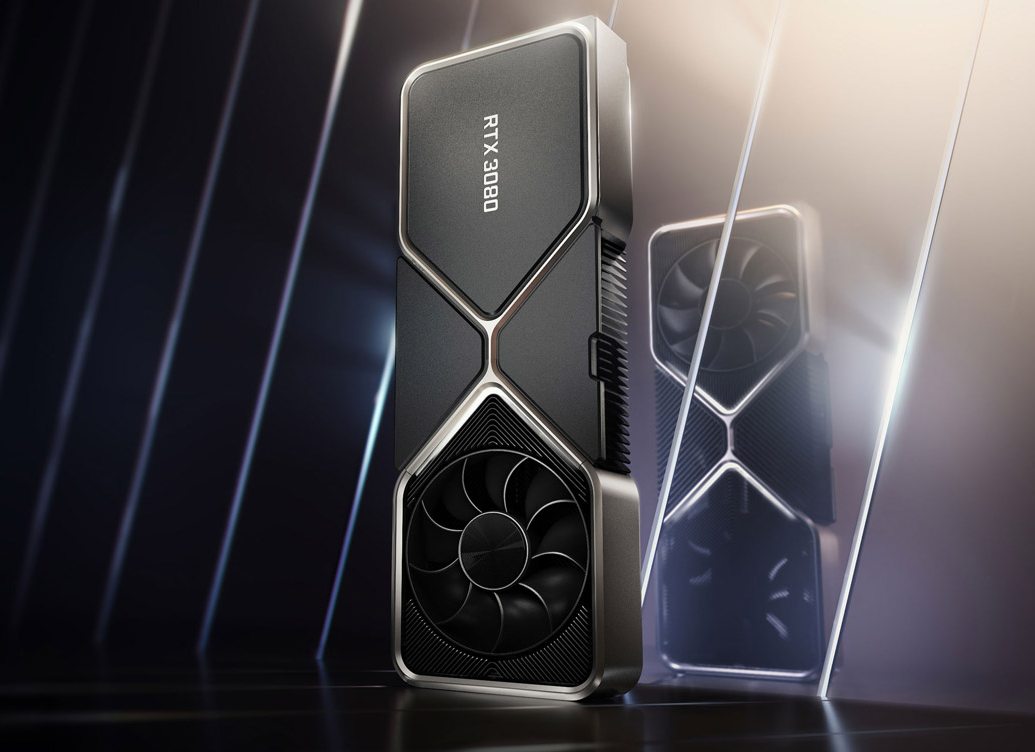 GeForce RTX 3080 and 3090 Are Now Available For ORIGIN PC Desktops!
September 24, 2020 | By Anthony
We're excited to offer GeForce RTX 30 Series graphics cards with ORIGIN PC gaming desktops and workstation desktops, starting with the GeForce RTX 3080 and 3090. Gamers, content creators, streamers, enthusiasts, artists, and professionals can utilize the new performance and power offered by the NVIDIA Ampere architecture.
The new NVIDIA GeForce RTX 30 Series GPUs, the 2nd generation of RTX, feature new RT Cores, Tensor Cores and streaming multiprocessors, bringing stunning visuals, amazingly fast frame rates, and AI acceleration to games and creative applications. Powered by the NVIDIA Ampere architecture, which delivers increases of up to 1.9X performance-per-watt over the previous generation, the RTX 30 Series effortlessly powers graphics experiences at all resolutions, even up to 8K at the top end. The GeForce RTX 3090, 3080, and 3070 represent the greatest GPU generational leap in the history of NVIDIA.
"ORIGIN PC has remained an outstanding partner on major GeForce launches, and the GeForce RTX 30 Series is no different," said Matt Wuebbling, vice president of global GeForce marketing at NVIDIA. "We're excited to be working with ORIGIN PC on bringing to market their latest GeForce RTX 30 Series powered PCs that will no doubt deliver exceptional gaming experiences."
"21 years of bringing gamers incredible graphics performance culminates with the release of the GeForce RTX 30 Series on ORIGIN PC desktops. Unprecedented speeds, and benchmark setting performance easily makes the GeForce RTX 30 Series a must-buy for gamers, professionals, and enthusiasts seeking the best possible PC gaming graphics performance on the planet," said Kevin Wasielewski, ORIGIN PC CEO and co-founder. "We're proud to launch these GPUs in our award-winning desktops such as the ORIGIN PC NEURON and MILLENNIUM. Combined with our 24/7 support team, an ORIGIN PC powered by an NVIDIA GeForce RTX 30 Series GPU is the true next-gen experience in 2020 and beyond."
For more information about NVIDIA GeForce 30 Series GPUs in ORIGIN PC desktops please visit https://www.originpc.com/landing/2020/nvidia-30-series/
For those interested in customizing and ordering an ORIGIN PC gaming desktop with an NVIDIA GeForce RTX 30 Series graphics card can visit: https://www.originpc.com/gaming/desktops/
For those interested in customizing and ordering an ORIGIN PC workstation desktop with an NVIDIA GeForce RTX 30 Series graphics card can visit: https://www.originpc.com/workstation/desktops/