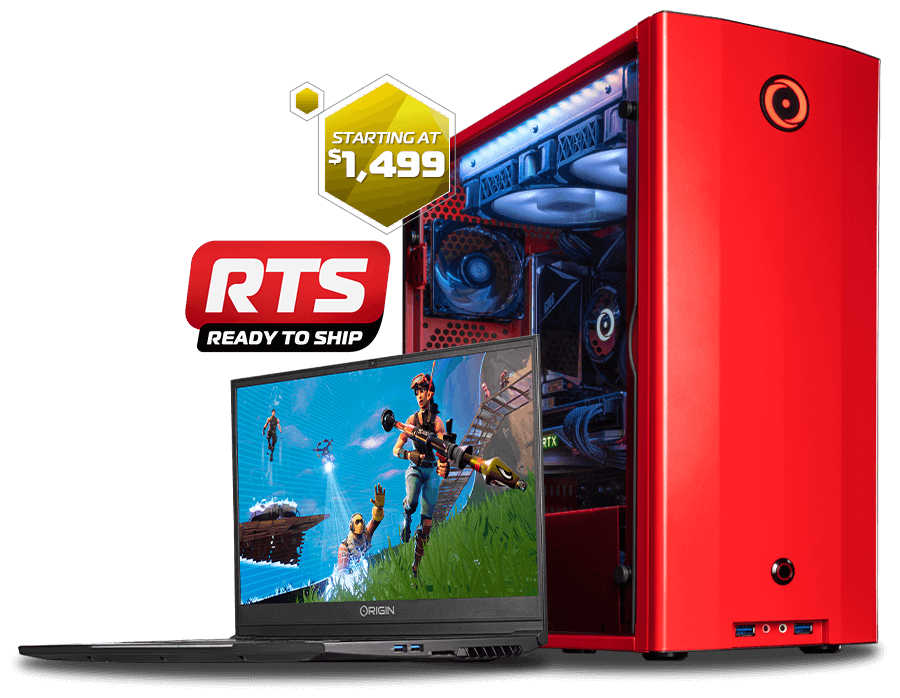 Ready. Set. Game!
ORIGIN PC RTS Systems Now Shipping Within 1-2 Business Days
*
Shop Now
At ORIGIN PC we strive to build and ship the best high-performance custom PCs for gaming and professional tasks. To get that experience to you even faster, we're introducing all-new Ready-to-Ship(RTS) systems in extremely limited quantities now featuring a NEURON desktop starting at $1499 and the EON15-S laptop!
Because each system has already been tested extensively, these systems can ship out within 1-2 business days from our facility! The RTS NEURON desktop is powered by an AMD Ryzen 5 2600 CPU and an NVIDIA GeForce RTX 2060 GPU so you can get high-performance to your door faster! Two RTS EON15-S laptops are also available: an EON15-S powered by an NVIDIA GeForce GTX 1060 or an EON15-S powered by a GTX 1050 Ti. No matter which system you choose, you can rest assured your RTS system of choice has been tested from top to bottom and is fully backed by 24/7 lifetime US-based support!
Get in the game faster with an ORIGIN PC RTS system.