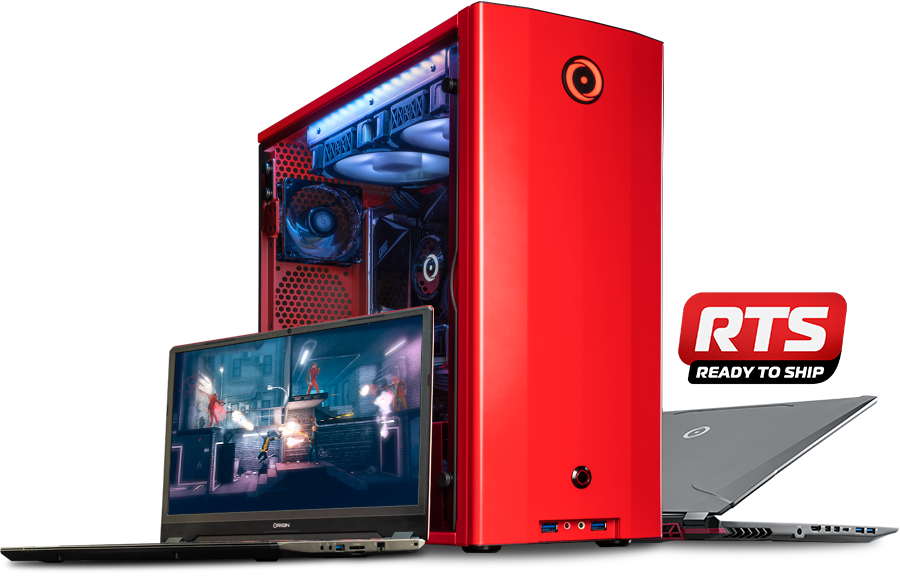 Ready. Set. Game!
ORIGIN PC RTS Systems Now Shipping Within 1-2 Business Days
*
Shop Now
At ORIGIN PC we strive to build and ship the best high-performance custom PCs for gaming and professional tasks. As an alternative option to custom building your own custom system, we have select Ready-to-Ship (RTS) systems in limited quantities that will ship out within 1-2 business days!
You can rest assured your RTS system of choice has been tested from top to bottom and is fully backed by 24/7 lifetime US-based support!
Get in the game faster with an ORIGIN PC RTS system.